VJ Competition is coming again! Submission opens on 15 August
Tampere Film Festival's VJ Competition will be organised on 21 October 2023 at the Media and Light Event Projio at Väinö Linna square. The competition is aimed at VJ artists living in Finland and can be joined by sending a 1–2 minute demo video via FilmFreeway during 15 August–24 September. Participation is free, and the organisers wish to attract entries from a versatile group of artists representing different styles and backgrounds.
The final Live Competition will be held on 21 October 2023 at the Media and Light Event Projio in Tampere, Finland, between four finalists chosen by the Competition Jury. The venue is located at the Väinö Linna square at the industrial Finlayson area, where the audience can follow the visual live show and and enjoy Projio exhibitions. The Main Prize of the competition is 600 euros. Each finalist will also get their transport and accommodation covered, and will be given a participation reward of 300 euros.
The live competition is a playful, yet visually ambitious battle celebrating and presenting VJ culture in a public and open urban space. More detailed info about the settings and applying will be announced in August.
Schedule
Submission for pre-selections 15 Aug – 24 Sep
Announcing the finalists 2 Oct
Live competition in Tampere 21 Oct
Prizes
Main Prize of 600 euros
Participation Reward of 300 euros for each finalist
+ Audience Award
The winner will be chosen by a Jury set by Tampere Film Festival
Organising the competition in Finlayson area is made possible by Varma Mutual Pension Insurance Company.
Read more: VJ-kilpailu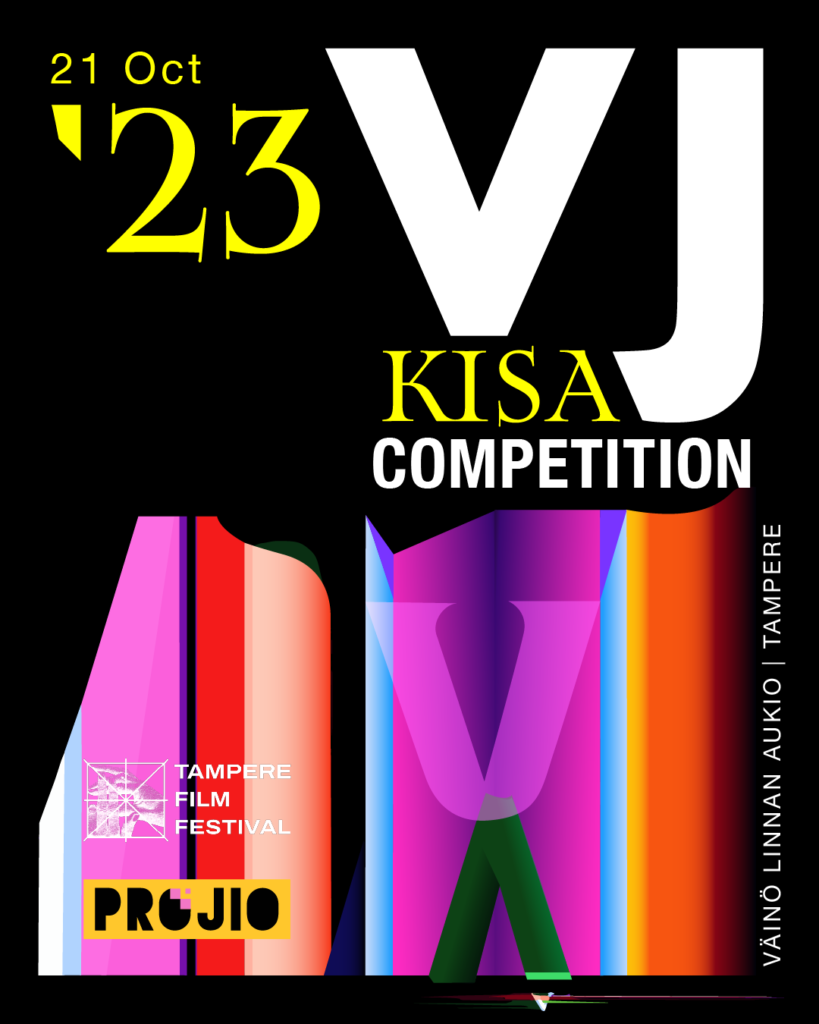 ​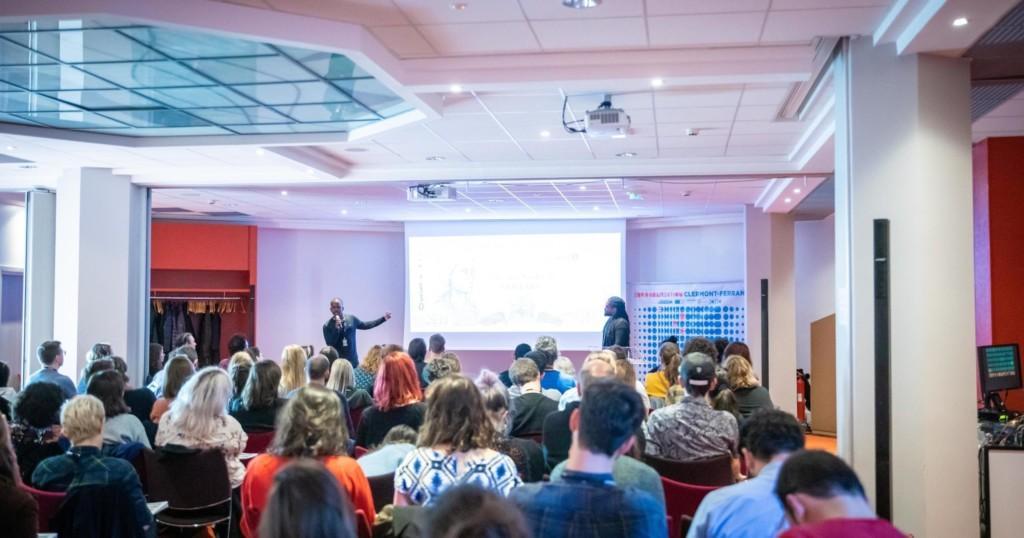 Tampere Film Festival seeks projects for Euro Connection 2024. Euro Connection is a co-production forum designed for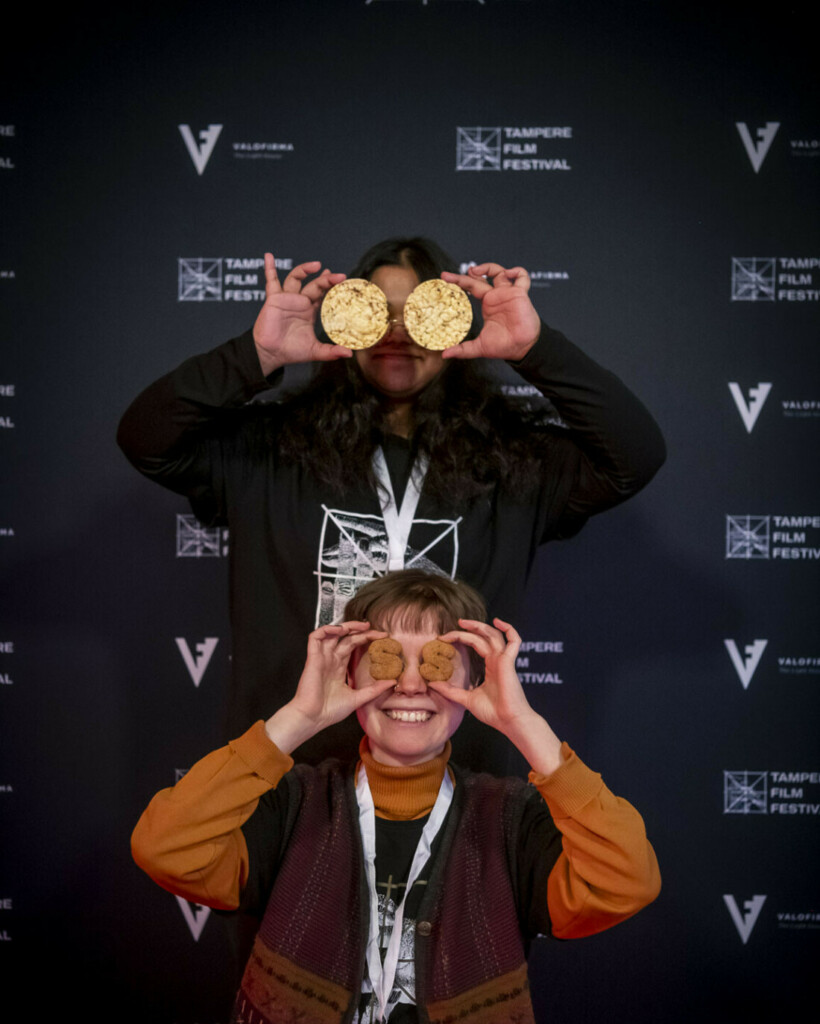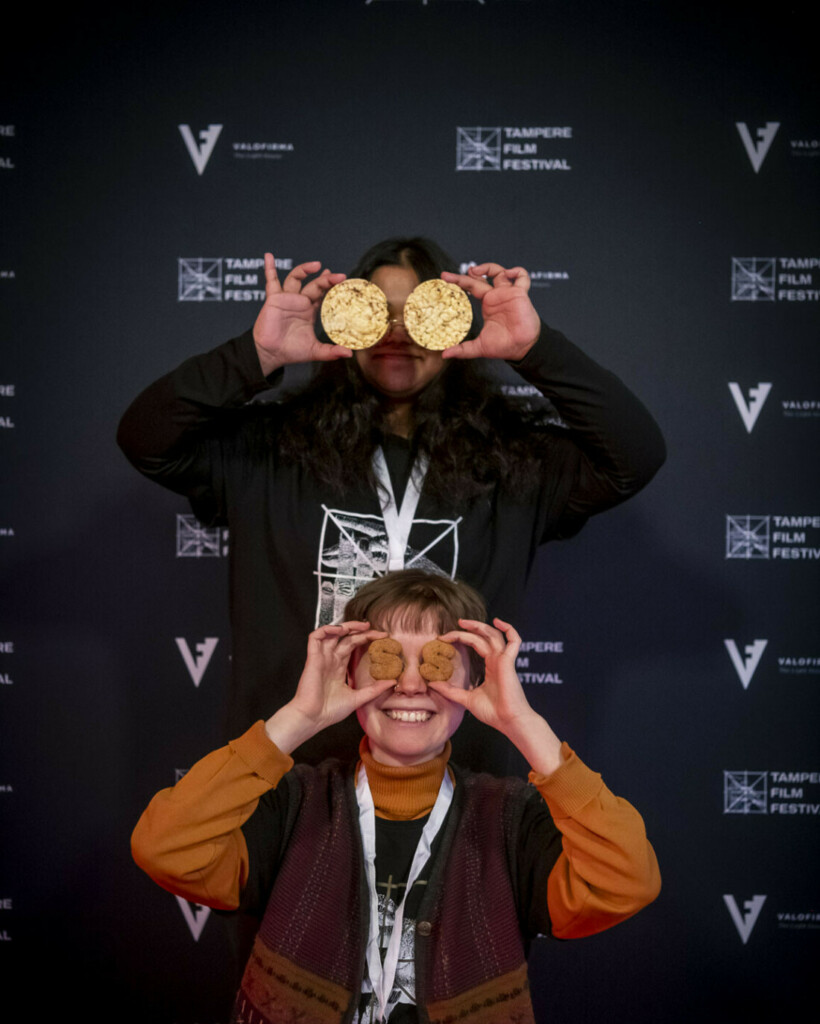 The 54th Tampere Film Festival will take place on March 6-10, 2024. We are one of Europe's