Tampere Film Festival launches a new VJ competition at the media and light event Projio 21–26 October. The competition works will be seen at Väinö Linna square and the winner will be chosen by audience vote.
The competition presents video visuals by five invited VJs (visual jockey) and visual artists. The duration of each video is approximately 3–4 minutes and their soundscape is based on the same track Kaikkeuden kauneus ja käsittämättömyys by ES. 
Dates & location
VJ Competition is running at Väinö Linna square 21–26 October at 7–10 PM as a part of Projio event.
The event is free of charge, unobstructed and suitable for all ages.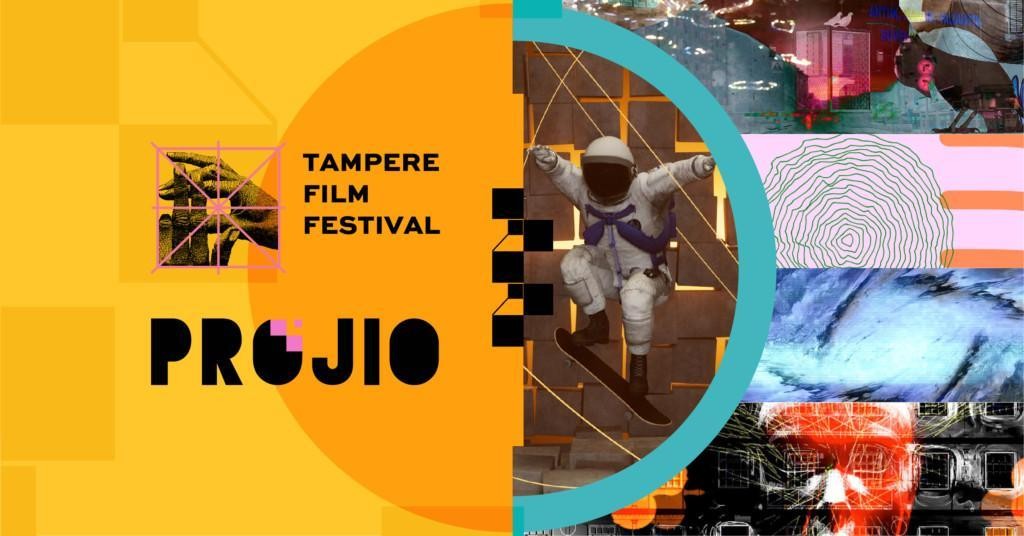 Audience Vote
The voting has ended, and the winner of the competition is 'goofy foot' by Konsta Fed. Congratulations to the winner!
Read more
Prize & announcing the winner
The winner of the VJ Competition gets a 400 euro reward and a possibility to execute a unique live-projection in a central outdoor location at the next Tampere Film Festival 9–13 March 2022.
The winning VJ will be announced on Wednesday 27 October on Tampere Film Festival website.
Organiser
The VJ Competition is organised by Tampere Film Festival in collaboration with StereoID, media and light event Projio and Finlayson Area. The competition is made possible by Varma. 
Artists & works: