Stories about Alienation – Interview with Tomek Popakul
The Polish animator Tomek Popakul (b.1986) is in the spotlight in Tampere Film Festival with his retrospective screening.
Popakul is a rising star of animation. His recognizably hypnotic style and strong, thought-provoking stories create a unique world into which the viewer is easily absorbed. Acid Rain (2019) was a veritable festival hit, which introduces different aspects of rave culture to the main character and the audience.The animation festival Animac has selected Popakul as one of the Top Emerging Talents of the year.
In the world of Popakul people are disfigured and alienated. They seek warmth in different ways and drift into seemingly hopeless situations.The angsty teenage boy turns into a fish, an astronaut couple gets stuck in space and a young woman hitchhiking ends up diving into psychedelic images.
We wanted to hear the animator's own thoughts about film making. Popakul was interviewed by Tampere Film Festival's communication assistant Mirjami Vertainen.
What kind of stories do you want to tell? What themes are important to you?
The themes that are important to me are love, death and nature. I would say that I tend to look into dark places and find some light there.
There is a certain feeling of alienation in your animations. Is this theme personal to you?
Yes, I think alienation is a good word. At the same time as alienation feels to be a very personal issue, I think it applies to most humans to some extent. Once there were some workshops for directors held in our film school in Łódź. The theme was "outsider as a character archetype". Lecturer asked the audience at the beginning : "Maybe there are someones in the audience identifying themselves as outsiders?" Almost everyone raised their hand.
I always tend to sympathize with outsiders, the ones who bear the hardships of being unfitting, and dare to go against the rules of the surrounding community. They experience loneliness and misery many times but in their internal struggle many times something unique is born. Look at the unfakeable quality of art brut artists. Still I believe in the possibility of creating communication channels between separate universes of particular outsiders, and art is one of them.
Which animators/artists, particular works, have inspired you? What in general inspires you?
So far I have been mainly inspired by old book illustrators (Ivan Bilibin for example ) and underground comic artists (Daniel Clowes, Charles Burns). In every city I visit I like to scout in old bookshops and zine shops. My recent discovery is After Nothing Comes by Aidan Koch.
My first most impactful animation experience was Gandahar by Rene Laloux, hard SF based on (Isaac) Asimov, which I half-consciously watched as a child on some pirate VHS. I re-watched it after years as a more conscious person and it's still very good.
I have much respect for the works of Boris Labbe and David O'Reilly.
These days I'm into abstract cinema like Stan Brakhage and Jordan Belson. I would like to go more into that direction.
Your stories are very strong and thought-provoking. Do you create them before or during making the animations? How does the process go?
Stories are usually growing slow with much research beforehand. Many ideas are dying out naturally and some of them stay in my mind for longer, then I perceive them as valuable.
Although sometimes I'm also carried by some instant spark of creativity and enjoy making artworks spontaneously without any preconception, going with the flow and being in the process.
Many stories are patchworks of my personal experiences, and characters are compounds of some people I met and observed. I start with some real event and twist it through my own lens, and add some other (many times supernatural ) events that didn't happen in the real world but experiment within alternative reality of cinema.
I claim that every movie should have 2–3 striking scenes that will be the core of the movie. Usually those scenes come to my head at the very beginning. They often make no logical sense in the structure of the narration. They are surreal and irrational, invading thought-out construction of the story. I perceive it as a clash of chaos and order.
You have your own recognizable, hypnotic style. Has it always been with you?
I'm glad to hear it is hypnotic. That's an important value in time-based art, like music and cinema. The art that drags you in, put you in trance like an all-night techno party. Although so far I perceive my movies as pieces of quite traditional genre based (even though I'm always drifting from rules of genre) narration.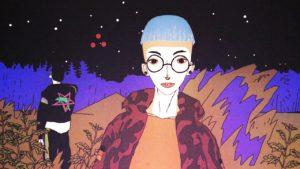 Acid Rain was a veritable festival hit and you have received a lot of recognition. How does it feel?
For a long time I claimed that I'm doing movies for myself, but of course I must say I'm glad to reach the audience and hear their reception of my works. Festival recognition also adds more trust from funders and co-operators when I start next projects, so I can say it feels quite fine. I have visited many great places and met great people because of Acid Rain. I'm thankful.
What are you working on now? What kind of plans do you have?
Right now I'm making the next middle-length movie with Yellow Tapir studio called ZIMA (Winter).
It's a story of a small community of humans and animals, based much on silence and coldness and warmth. I'm also developing slowly documentary animation project which is still a secret.
I'm doing some music videos for musicians I like. I would like to create a kind of visual-music movie in the future but nothing precise. I would like to write some stories about Sherpas after my last year trip to Nepal. I have many ideas spreading in different directions. I don't know where I will go yet.
Thank you for the interview, Tomek Popakul!
I think we are allowed to expect more strong stories and continuously fascinating pictures from this talented filmmaker!
Tampere Film Festival's Tomek Popakul -screening presents three short films: Ziegenort (2013), Czerń (2016), and Acid Rain (2019). Also, the music video for The Magic Mountain by Budokan Boys (2020), directed by Popakul, will be screened.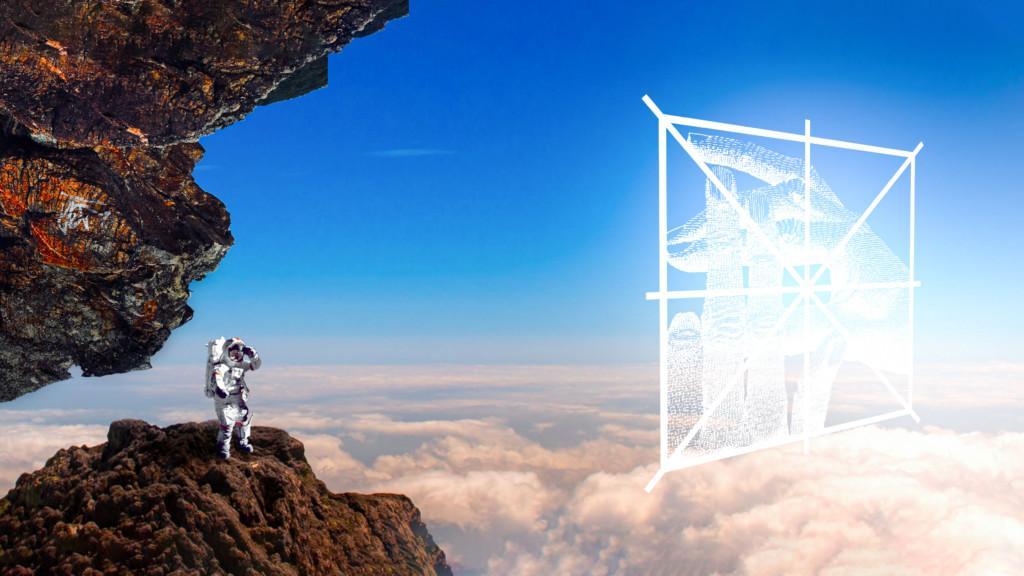 Tampere Film Festival announces the second edition of Generation XYZ competition. The competition will focus on short-form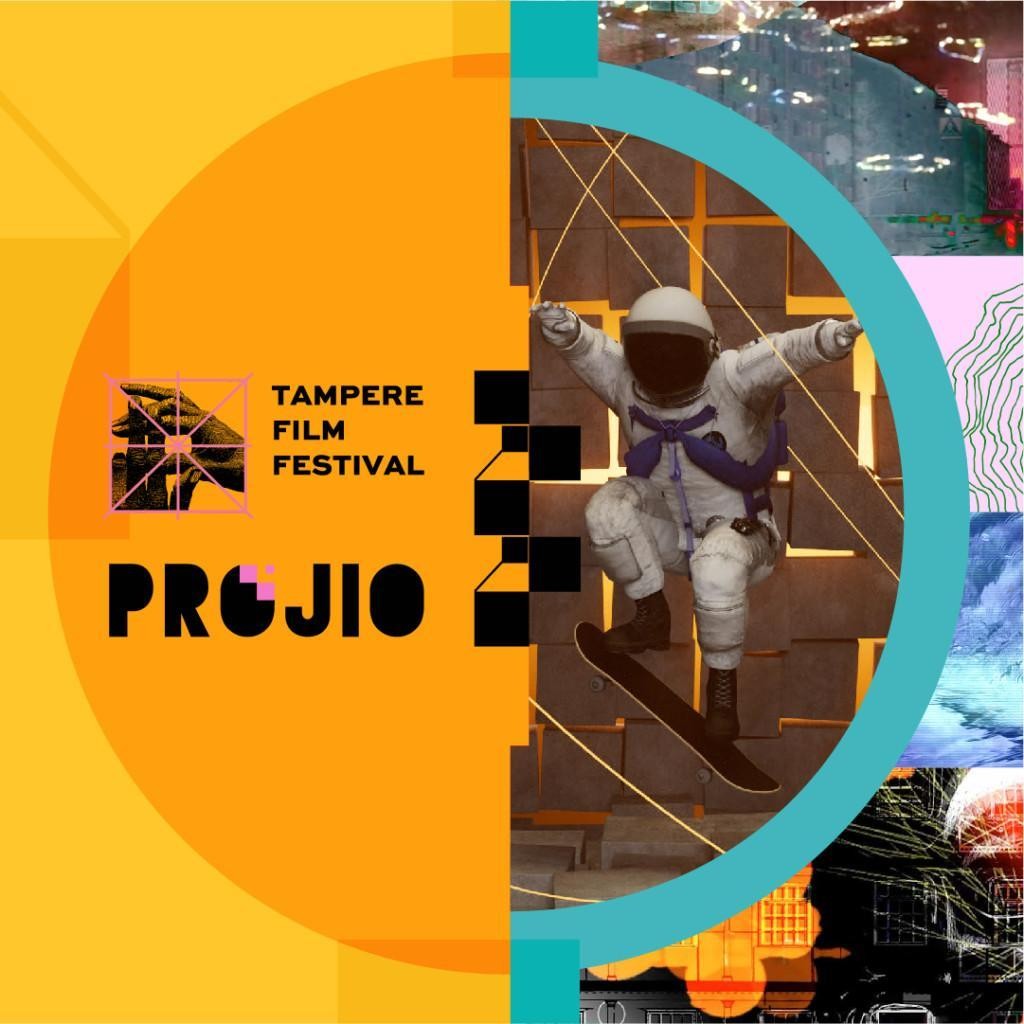 Tampere Film Festival is launching a new VJ competition in collaboration with media and light event Projio