The new look leads colorfully towards the festival
Tampere Fi
lm Festival's new look is based on Ninni Luhtasaari's embroidery work Yöstäjät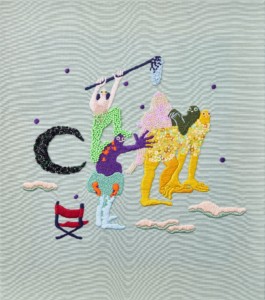 The new year has just started, and it feels good to turn your thoughts towards spring. Tampere Film Festival will be held for the 53rd time on March 8–12, 2023. A well-known sign of the approach of the festival is the release of the festival's new look. The 2023 festival look is based on the artist Ninni Luhtasaari's work Yöstäjät.
The hand-embroidered piece is made using sequins, thread and pearls. The vibrant colors, details and character world of the work invite you to explore the patterns in more detail. We asked the artist Ninni Luhtasaari where the work Yöstäjät got its inspiration.
"In this work, the characters are making a film at night. When I came up with the ideas for the work, I thought about the magic of the film and the sense of community associated with filming. Relationships and roles are formed between the characters in the group."
Luhtasaari says that ideas for works can come from anywhere and ideation is ongoing all the time. Everything might start with a small drawing in an old notebook, a misread title, a dream or, for example, a strict schedule. At the time of the ideation there could be emotions and life situations that have an effect on an art work. According to the artist, there is no shortage of ideas, and there are more ideas than time to carry them out.
When the idea for the embroidery work is ready, the actual work starts from a black-and-white sketch that is reproduced on the canvas. Luhtasaari draws the contours of the elements and makes large-scale color choices that come to life as the work progresses. After a quick sketch, the slow working phase begins. Different textures and variations in gloss levels give the works a personal rhythm.
"I might change on the fly from sequin to thread or vice versa within the same pattern, if it feels delicious. Working takes a lot of time, but it's addictive and rewarding."
Luhtasaari's textile works often feature a kind of stretched stick figures with large limbs and small faces with beady eyes. Brightly colored yarns, sequins and glass beads flow easily among each other. There are no straight lines. The artist says that through the characters she is expressing the themes of shame, sexuality and corporeality and that she is blurring the invented border fence between man and animal.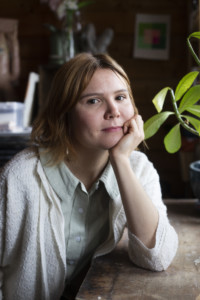 In addition to embroidery, Ninni Luhtasaari also does e.g. sculptures. She is also a musician, and in fact music was in her life before visual arts. Visual art dreams came alongside music, when she met visual artists-musicians. At the same time, he noticed that it is possible to practice two professions at the same time and there is no need to make an actual choice between them. Luhtasaari applied to art school, got in and developed a professional identity for herself.

Last year's Tampere Film Festival look was based on Inka Hannula and Teemu Raudaskoski's work Otto 1 (2021). Luhtasaari says that he admired the colorful look and she was delighted to have a chance to do a work for a new look. When making the work Yöstäjät, Luhtasaari paid attention to the purpose of the work more than usual. The background color of the original work has been changed  for the festival look, so that it can be better used for different purposes.

Luhtasaari says that she is a little sad that she hasn't had time to participate in Tampere Film festival events as much as she would like. She remembers that she participated in amazing festival parties, where he performed with his band Pintandwefall. During her time as a student, she also remembers going to numerous screenings and has always thought that the atmosphere at festivals is always really inspiring.

Tampere Film Festival sends thanks for the eye-catching work! More of Luhtasaari's art can be admired from the end of summer 2023 in the new education center in Lamminrahka, where the ceramic mosaic relief complex is being completed.

You can learn more about Ninni on her website Ninni Luhtasaari and follow @ninniluhtasaari on Instagram.

Mari Jämsen

​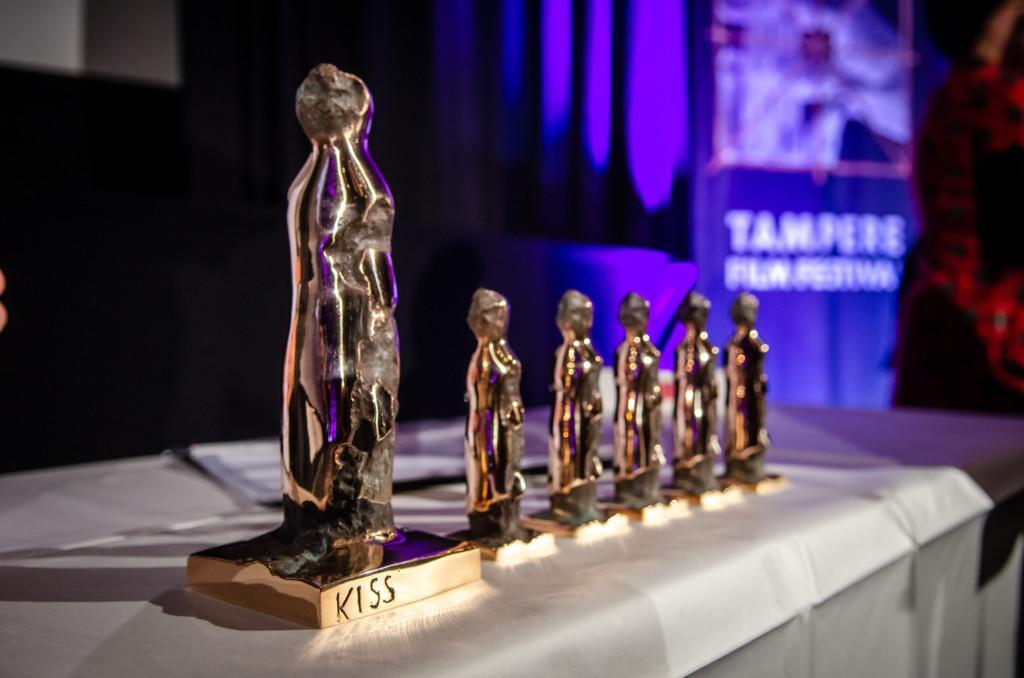 Nearly 8 000 films were submitted to the Tampere Film Festival 2023 competitions which is an all-time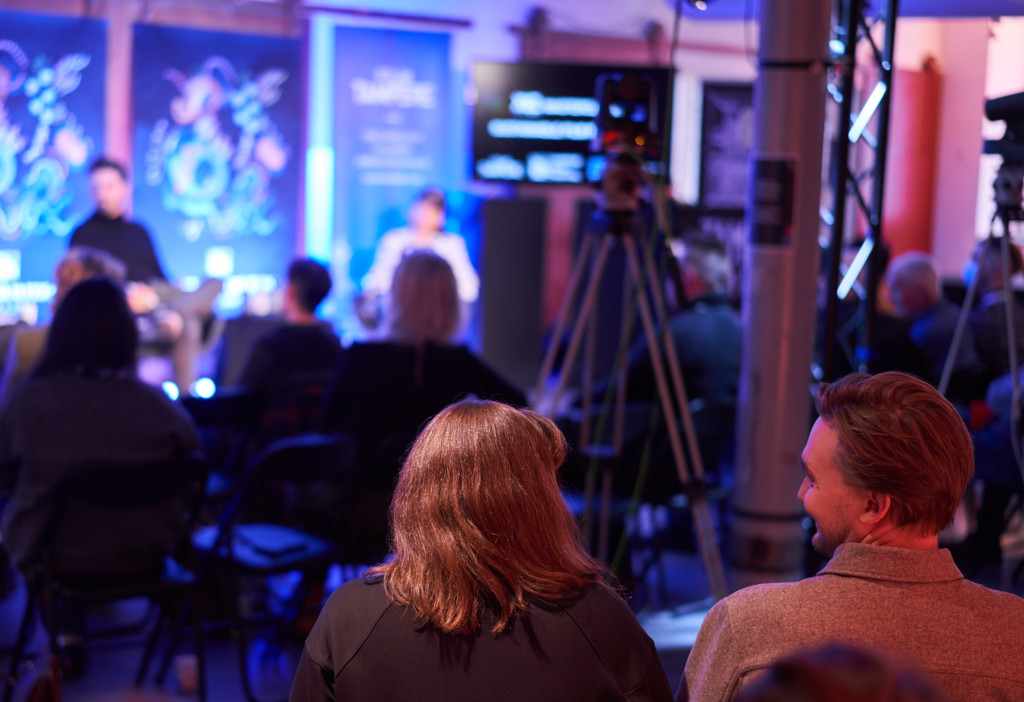 Accreditation to Tampere Film Festival 2023 is open until Tuesday 7 March. The early bird fees for