A total of 6 330 films were submitted to the International Competition, which is an all-time record. International Competition screenings present all selected short films.
"Sprötch" is available only in Finland, no other geoblocks in the International Competition 10.
NOTE! Single screening ticket is valid for 24 hours after the purchase.
Language: Eng, FinDuration: 92 min
Online 10.–21.3.

FesthomeTV

5

16
NOTE! Single screening ticket is valid for 24 hours after the purchase.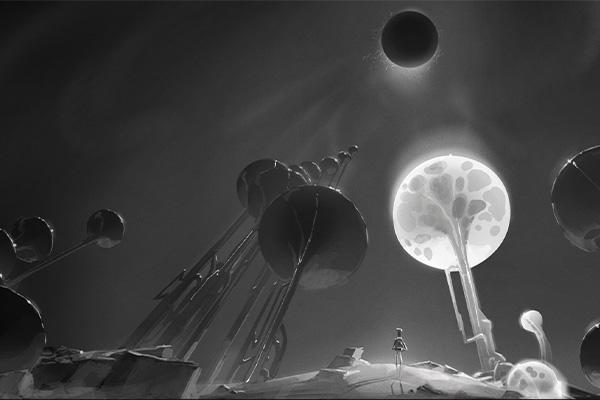 MULM
Carol Ratajczak, Tobias Trebeljahr | Germany 2020 | Animation | 7 min
Visual trip through the distorting perception of the protagonist. Obsessive physicist in a world full of backpackers, observes a distant Nucleus emitting impulses. Rubbed up by the constant noise of the his neighbors cat, which keeps him from his work, he glides slowly to madness. In a surreal desert, he is confronted with the connections between his the neighbours, the cat and the nucleus.
Watch the Q&A here.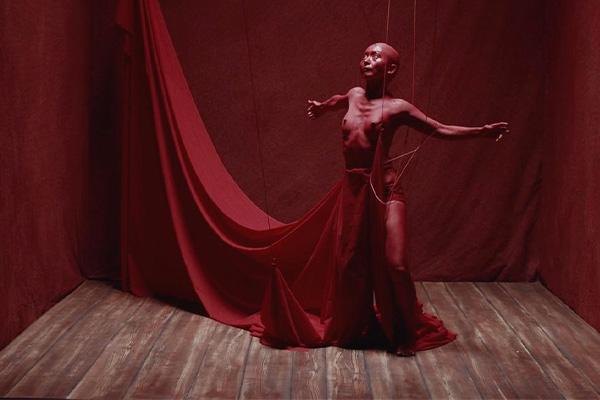 AKA
Dorothée Murail | France 2020 | Experimental, Fiction | 16 min
AKA stages butoh dancer Sachiko Ishikawa in a red and organic universe. The body explores the different states experienced during a depression through an intimate dialogue with the camera enabling the inexpressible to express itself.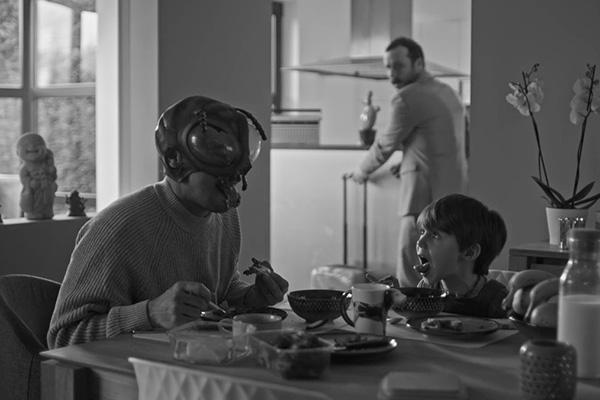 SPRÖTCH
SQUISH
LÄISKIS
Xavier Seron | Belgium 2020 | Fiction | 20 min
Film is available only in Finland.
FLO has to go to Marrakech for work. So, it's TOM who takes care of SAM, their 5-year-old son. Flo left him a list of tasks to complete during his absence. Despite this, Tom forgot Sam's guitar course. From his ryad, Flo calls to blame him. Tom hates being caught. He picks up Sam. The car comes out of the garage at full speed. SPRÖTCH. Tom just crushed something…
Watch the Q&A here.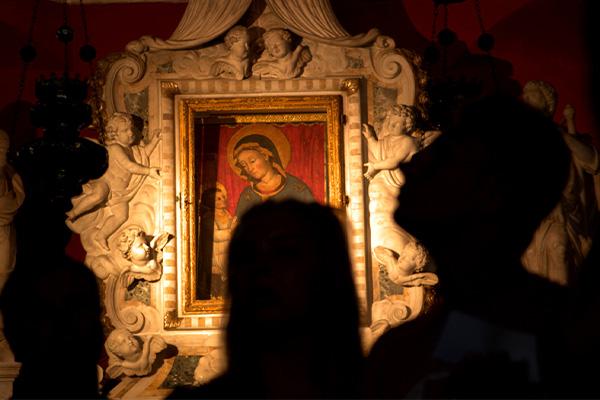 MIR NAŠE GOSPE
OUR LADY'S PEACE
NEITSYT MARIAN RAUHA
Vladimir Perović | Montenegro 2020 | Documentary | 19 min
The protagonist of the story is a place of calmness, purity and serenity: an ancient shrine on an islet, dedicated to Our Lady. It is facing a strange antagonist: speed, tumult, superficiality, and vanity of the modern era. Heavenly vs. mundane, temporarily vs. eternal, material versus spiritual…
Watch the Q&A here.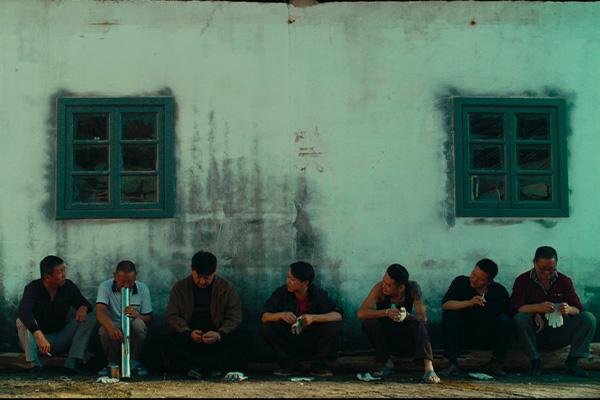 A LUCID DREAM
SELKOUNI
Li Yue | China 2020 | Fiction | 30 min
Memory eats into his dream. With the disappearance of that batch of wood which comes from the Southwest border, Li Guang, who is at the age of knowing destiny, realizes that this bizarre and motley reality is only built of the extension of memories.
Watch the Q&A here.