Staff photos: Mikko Vattulainen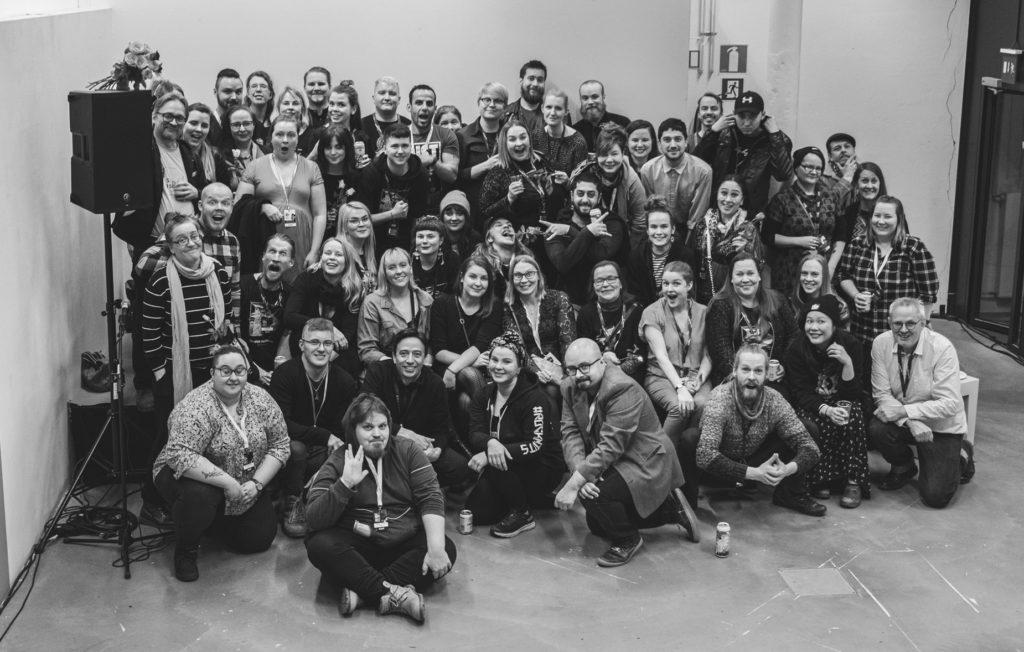 You wanna work with us?
Tampere Film Festival hires numerous volunteers, interns and temporary employees every year. We inform about open jobs and internship opportunities on our webpage and our social media channels.
Thanks to all who made the 2023 festival possible!
Recruitments for interns for the 2024 festival starts in autumn 2023. The volunteer recruitment starts early 2024.
Tampere Film Festival: Members of the Board
Aila Dündar-Järvinen (chairperson)
Distinguished lay judge, councilman. Vice chairman of Tampere City Council
Liina Härkönen
Translator, Classifier, Programme Advisor, Q&A Coordinator. Chairperson of the Pirkanmaa Film Centre, Project Manager of Doc Lounge Tampere.
Wäinä Järvelä
Entrepreneur and musician.
Jukka-Pekka Laakso
Festival Director of Tampere Film Festival, Executive Producer of Pirkanmaan elokuvakeskus. 
Jyrki Liikka
Free editor and scriptwriter, specialty humor and all good ideas, sometimes also bad ideas.
Marja Pihlaja
Film and TV producer. Works at the production company Tekele Productions.
Jani Pösö
Writer and producer, other owner of It's Alive Films Oy production company.
Raimo Silius
Founding member of Tampere Film Festival, member of the board of Tampere Film Festival since 1983.
Sari Volanen
Commissioning editor (short films) at the Finnish Broadcasting Company Yle.