Tampereen elokuvajuhlat – Tampere Film Festival ry
Tullikamarin aukio 2, 33100 Tampere, Finland
office@tamperefilmfestival.fi
+358 3 223 5681
Staff photos: Mikko Vattulainen & Maija Juhala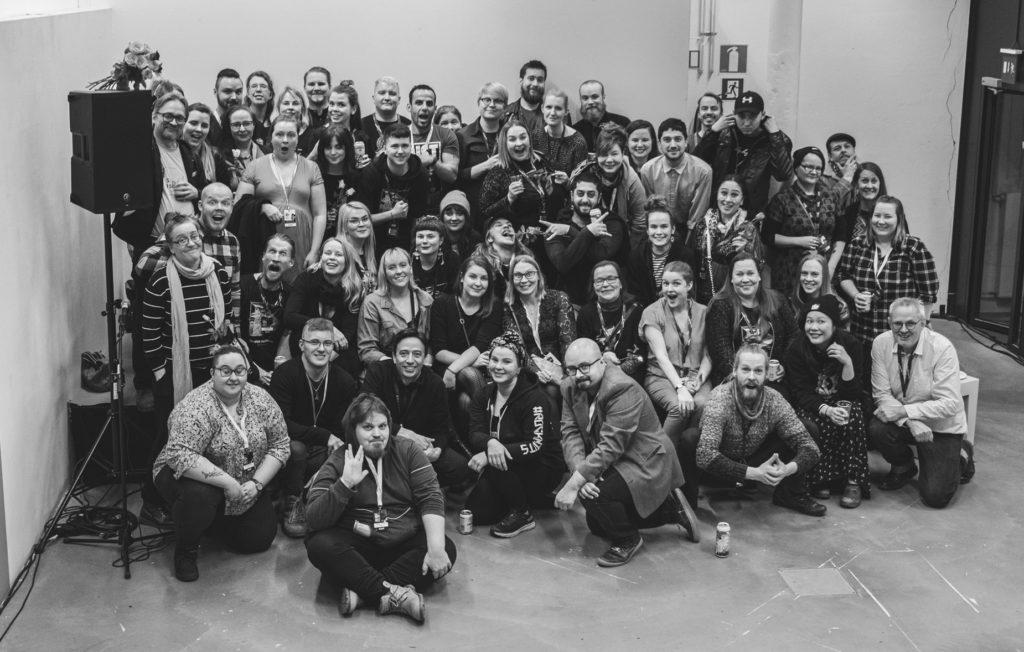 You wanna work with us?
Tampere Film Festival hires numerous volunteers, interns and temporary employees every year. We inform about open jobs and internship opportunities on our website and our social media channels.
The recruitment for interns for the 2024 festival has ended.
The volunteer recruitment starts early 2024.
Tampere Film Festival: Members of the Board
Aila Dündar-Järvinen (chairperson)
Distinguished lay judge, councillor.
Liina Härkönen
Translator, Classifier, Programme Advisor, Q&A Coordinator. Chairperson of the Pirkanmaa Film Centre.
Wäinä Järvelä
Entrepreneur and musician.
Jukka-Pekka Laakso
Festival Director of Tampere Film Festival, Executive Director of Pirkanmaan Film Centre. 
Joanna Leino
A layperson who enjoys films and a heavy user of cinema seats. By day, a salary specialist.
Marja Pihlaja
Film and TV producer. Works at the production company Tekele Productions.
Raimo Silius
Founding member of Tampere Film Festival, member of the board of Tampere Film Festival since 1983.
Elina Vitkala
Elina Vitkala is a multitalent in the film industry. She has experience in directing festivals, working with documentaries and experience from education as well as in journalism.
Sari Volanen
Commissioning editor (short films) at the Finnish Broadcasting Company Yle.