Sami Sänpäkkilä's audiovisual world combines smooth softness with jagged roughness. Works combine all types of narration and deal for example with the mysteries of life and death from many different perspectives. After screening there will be Q&A with the director.
Language: Eng, FinDuration: 76 min
Wed 9.3.

18:15

Cine Atlas 4
Thu 10.3.

16:15

Cine Atlas 4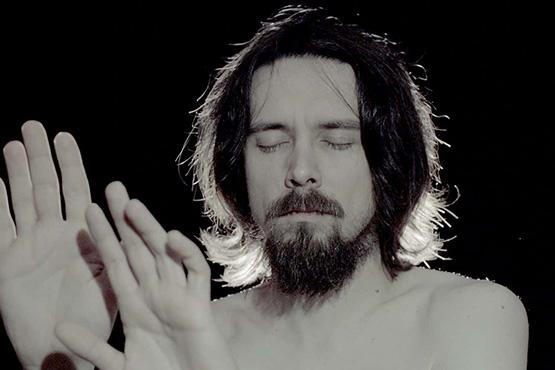 RISTO: TURVALUOLA
Sami Sänpäkkilä | Finland 2013 | | 6 min
Risto: Turvaluola music video from the album II. The idea spun from a suggestion by Risto. He wished he wouldn't have to be in it.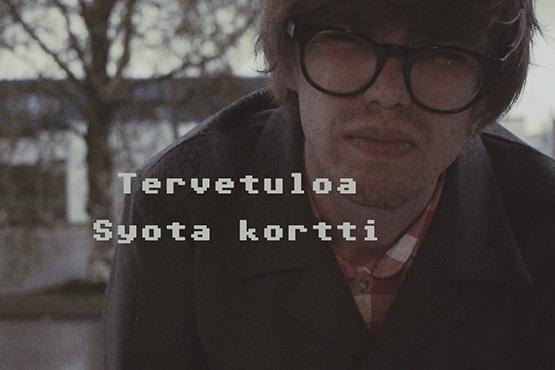 BARRY ANDREWSIN DISKO: TALITINTTI
Sami Sänpäkkilä | Finland 2012 | | 3 min
We had a very small crew for this video. Here's a good hint, if you're shooting in front of suburbian drug store with masked men, realistic looking guns and wads of cash you should definitely call the emergency services and let them know about it. They'll be very pleased and actually it is common practice.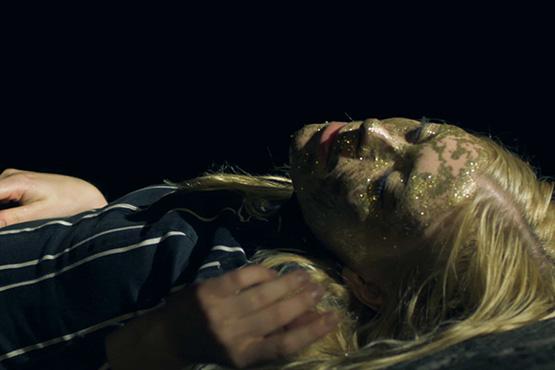 ISLAJA: PIMEYTTÄ KOHTI
Sami Sänpäkkilä | Finland | | 5 min
This is the first video made to promote Islaja's album Keraaminen Pää. Making this video was a special occasion and I felt really really excited cause I got an opportunity to shoot it with a Red One camera.
LITKU KLEMETTI: KEIJUKAISVALSSI
Sami Sänpäkkilä | Finland 2019 | | 5 min
When I first received the track Keijukaisvalssi I had a hard time figuring out how to circumvent a literal approach. We met with Sanna and Pekka from Litku Klemetti and Sanna explained the backstory that she had for the new upcoming album titled "Ding ding dong". The album tells the story of Hullu-Sanna (trl. Crazy Sanna) and her adventures. The character is the one singing the song Keijukaisvalssi (trl. Fairy waltz).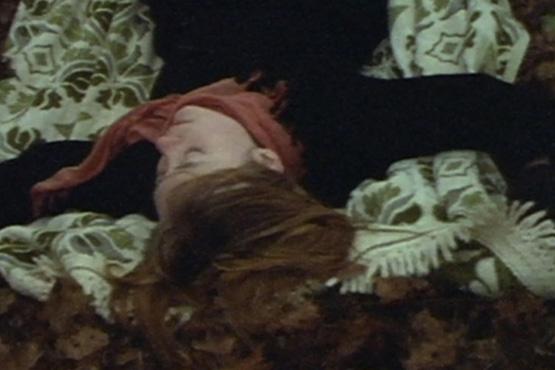 ISLAJA: ROHKAISULAULU
Sami Sänpäkkilä | Finland 2007 | | 5 min
The video for Rohkaisulaulu is a free interpretation of the lyrics as a ritual of rebirth and leaving the old self behind. The video is filmed on 16 mm film in Pyynikki in Tampere.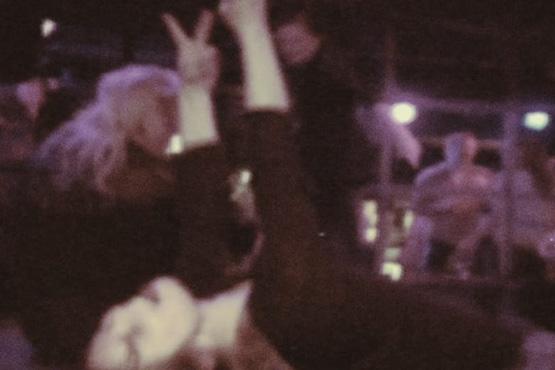 TUUSANUUSKAT: KUKKIEN GUANTAMO BAY
Sami Sänpäkkilä | Finland 2012 | | 6 min
Music video for Tuusanuuskat shot on iPhone 8mm app.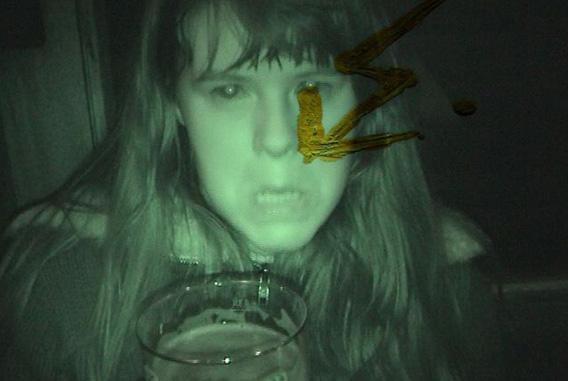 SURREALISTIN KAKSI VASENTA KÄTTÄ
THE TWO LEFT HANDS OF THE SURREALIST
Sami Sänpäkkilä | Finland 2005 | | 8 min
A girl with a golden star in front of her face runs in the forest.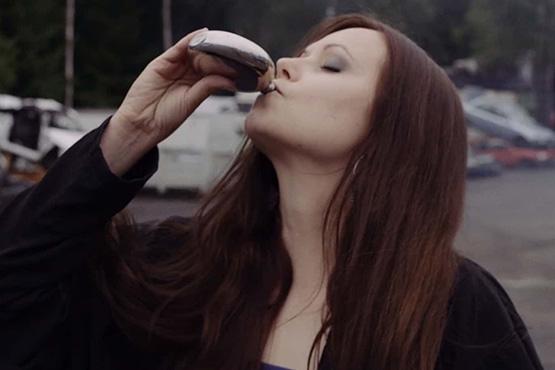 M: TEHTAANTYTTÖ
Sami Sänpäkkilä | Finland 2017 | | 4 min
Tehtaantyttö is the second music video I've done for the band M. I think this is the first music video that hasn't been shot in a single day.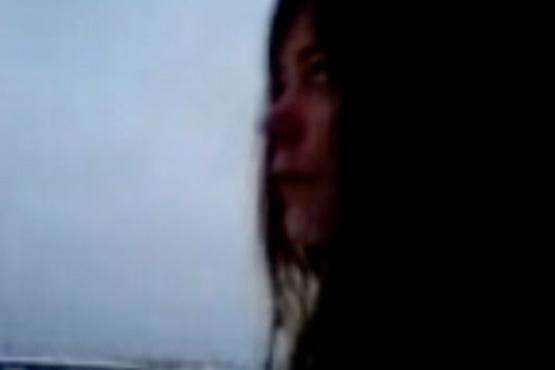 PAAVOHARJU: VALO TIHKUU KAIKEN LÄPI
Sami Sänpäkkilä | Finland 2007 | | 4 min
This music video is Sänpäkkilä's reinterpretation of the Paavoharju's Yhä hämärää album cover. The cover arrived at the record company as an email attachment with a resolution too small to print a stamp with. The vinyl cover shows a heavy jpeg compression because the file had to be enlarged several times. The music video follows the same dogma and it is filmed with a Sony Ericsson w810i phone to ensure poor quality. The other band members were eating sweets at the entrance of the apartment building, while one take of the video was filmed with the singer Jenni Koivistoinen.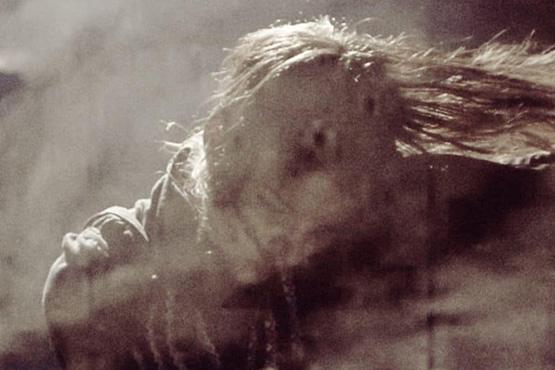 ELEANOORA ROSENHOLM: VALO KAASUMEREN HÄMÄRÄSSÄ
Sami Sänpäkkilä | Finland 2011 | | 6 min
Eleanoora Rosenholm released a new album and we did the first music video for it. For this shoot I was mainly inspired by posters and DVD covers. There are things you just can't do when shooting horizontally. Sometimes I even prefer to shoot 3:4 aspect ratio because of this and I think it worked well for the shots where you see Eleanoora looking down or up, waving her hands high in a prayer and reaching for the sky. Also the upward shooting airplanes are a particular favourite of mine.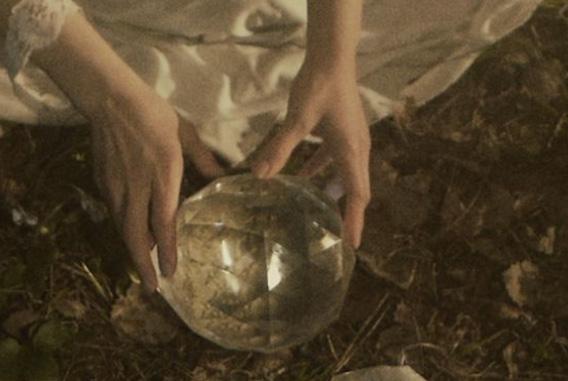 THE BIG CRUNCH
Sami Sänpäkkilä | Finland 2012 | Experimental | 14 min
The Big Crunch is a video installation that presents images to the viewer that communicate the presence of humans on earth, evolution and human intelligence. All images are carefully composited according to the divine proportions. We see images poetically and metaphorically representing the beginning of mathematical innovations to the projected end of the world, the big crunch. Our observations and our learning shape the universe into being, time is a creation of our minds, laws are generated by our thoughts and conclusions.
IHMISEN IKUINEN UNI
THE ETERNAL SLEEP OF THE MAN
Sami Sänpäkkilä, Anna-Mari Nousiainen | Finland 2018 | Experimental | 10 min
The Eternal Sleep of the Man is a collaborative film by Sami Sänpäkkilä and Anna-Mari Nousiainen. The film depicts magical realism and seeks solace in our urban environment. In the passage titled #suomineito (Finnish maiden) a woman in blue clothes and blue hair hangs upside down from a rope in a tree. In the passage Kultasuu (Goldmouth) Nousiainen cuts her hair in the middle of a golden glitter rain and in another passage a man reads a burning book and sings of hope. The work is available as a nine minute short film with surround sound or as a 15 channel installation with two stereo audio channels.