Sami Filbma-screening presents new documentaries and fiction from Sámi area. The screening includes powerful drama as well as delightful comedy. No geoblocks.
NOTE! Single screening ticket is valid for 24 hours after the purchase.
Language: EngDuration: 76 min
Online 10.–21.3.

FesthomeTV

5

16
NOTE! Single screening ticket is valid for 24 hours after the purchase.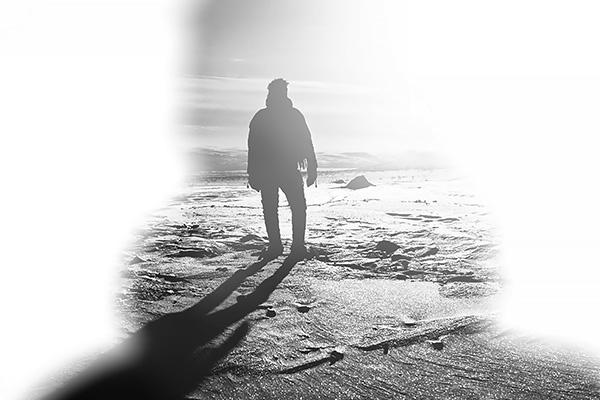 GUORGA – DUODDARA MODJEGOBIT
DIMPLES OF TUNDRA
TUNTURIEN HYMYKUOPAT
Katja Gauriloff | Finland 2020 | Experimental, Fiction | 4 min
Time and place lose their meaning when a man searching a lost yoik in the highlands has a discussion with the The Father, The Sun. Of what nature is the face I will inherit if the dimples of tundra fail to provide the forgotten words.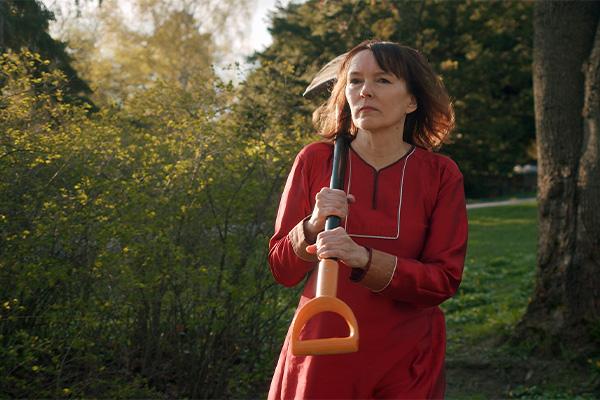 SUODJI
SHELTER
SUOJA
Marja Helander | Finland 2019 | Experimental, Fiction | 4 min
Shelter (Suodji) is an adaptation of an old story from Utsjoki, Sápmi, to the present. It is a legend of the director's relative, Ovllá-Ivvár Helander, and about what he did during the Spanish flu epidemic in 1918 in Utsjoki. Ovllá-Ivvár decided to fool Death and take his fate into his own hands. Today we are facing a similar threat in the form of coronavirus Covid-19 pandemic. The protagonist of the film is walking in Ovllá-Ivvár's footsteps. But at the end, who is really who?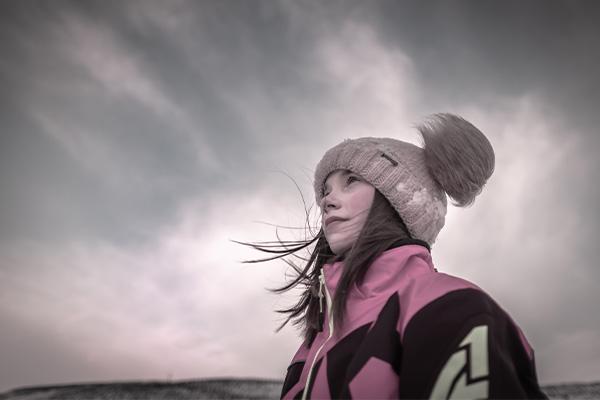 SÁHTÁSII LEA VEARRÁTGE
COULD BE WORSE
VOISI OLLA HUONOMMINKIN
Hans Pieski | Finland 2020 | Documentary | 5 min
Film follows two schoolgirls living on the northern edge of Scandinavia during the coronavirus quarantine time in spring 2020. The kids compare their lives to people living in other places, and how situation could be worse for them.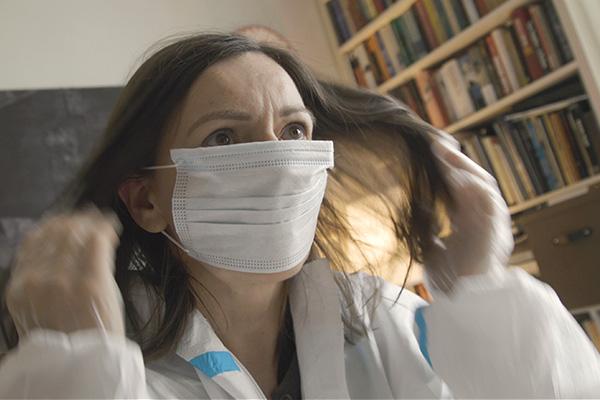 COVIDA BURIID JA BAHÁS BEIVVIID
COVID SIDE EFFECTS
COVIDIN SIVUVAIKUTUKSET
Sara Margrethe Oskal | Norway 2020 | Fiction | 5 min
Covid side effects' is a entanglement comedy that shows how infectious measures become a way out of a bad relationship where the flame has long extinguished, the routine has taken over and a lot of sexual frustration has accumulated.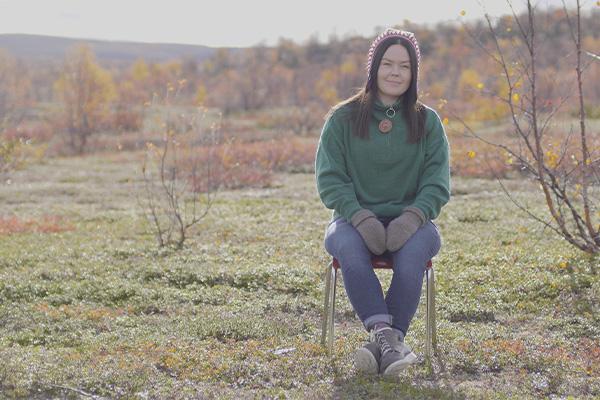 DÁIDDADÁLLU STORIES
DÁIDDADÁLLU TARINAT
Elle Sofe Sara | Norway 2020 | Documentary | 3 min
Elle Sofe Sara is a choreographer and filmmaker who works from her hometown of Guovdageaidnu in Northern-Norway. She says that in order for one to move ahead, one has to look back and see where one came from. In this short portrait we get to know her and what drives her to create.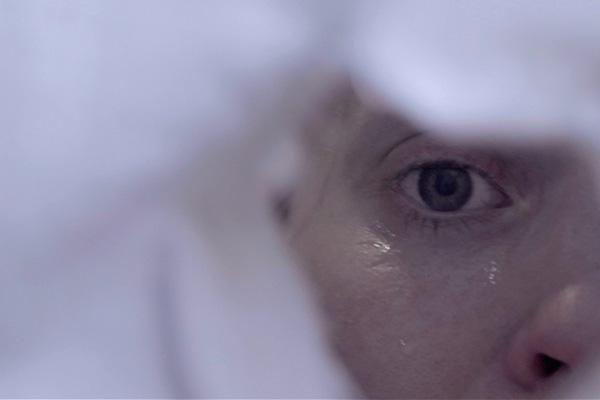 A HOME TRUTH
KODIN TOTUUS
Rebecca King | United Kingdom, Norway, Finland 2020 | Fiction | 7 min
We follow a young Sámi woman's conflictiting emotions of having found a home far away from her family in Sápmi.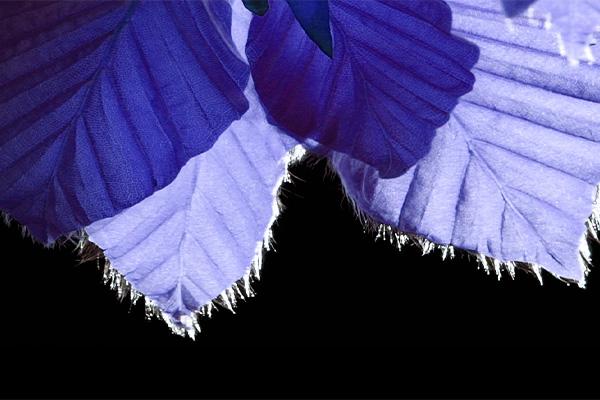 VÅR2020
SPRING2020
KEVÄT2020
Ann Holmgren | Norway 2020 | Documentary | 3 min
SPRING2020 depicts the shift of focus during the days of corona-lockdown during spring2020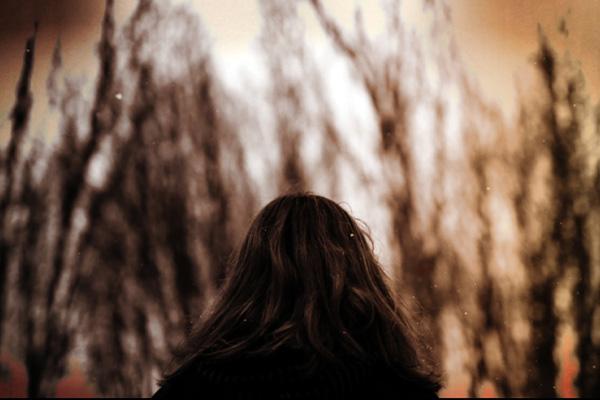 GARJÁ
CROW
KORPPI
Lada Suomenrinne, Niki Rasmus | Finland 2020 | Experimental, Documentary | 3 min
Who is that who is looking in the mirror? Who is that who looks from the mirror? A short film that has experimented with corona pandemic vibes and words that came out while staying isolated. How is it when you have to stay by yourself alone with your thoughts, that create a new world inside your head. A new reality that no-one else can see beside you, A world where you have taken a new unknown appearance, If the home is a safe space, is your mind that?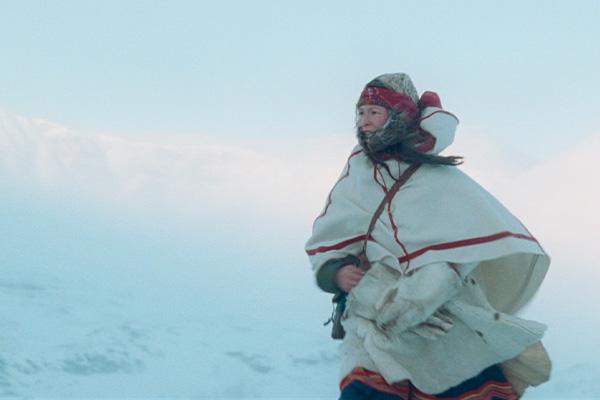 NJUOKCAMAT
THE TONGUES
KIELET
Marja Bål Nango, Ingir Bål Nango | Norway 2019 | Fiction | 15 min
During a blizzard on the tundra, a Sami woman is herding her reindeer when she is brutally raped by a man. Her sister senses that something is wrong and starts looking for her. Wrapped in fear and confusion, both women will unite in their fight for revenge.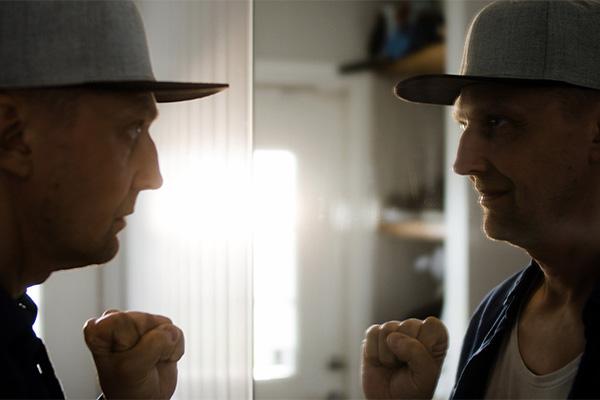 FÁVRU SPEADJALIS
THE HANDSOME IN THE MIRROR
KOMISTUS PEILISSÄ
Egil Pedersen | Norway 2020 | Fiction | 5 min
A man who is obsessed about order in his home, is confronted by himself. The film is a surreal horror comedy.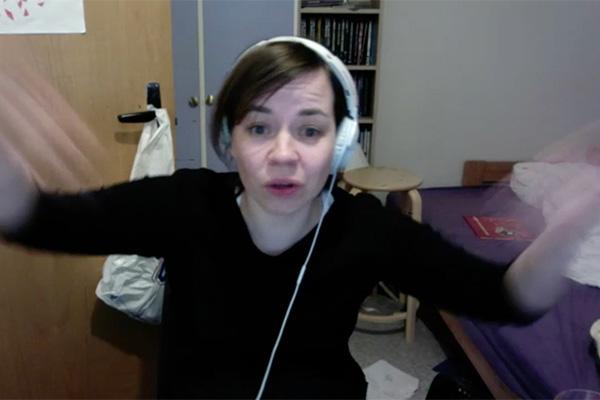 MO DIEPPE?
HOW'S LIFE?
MITES ELÄMÄ?
Sergey Gavrilov, Ánne Márjá Guttorm Graven | Norway, Russia 2020 | Documentary | 5 min
During corona times two friends meet at Zoom to catch up, Sergey in Lovozero (on the Russian side of the border) and Ánne Márjá in Lødingen (on the Norwegian side of the border). They haven't met in a long time, and it seems like it will be long before they meet again. They have a lot to talk about.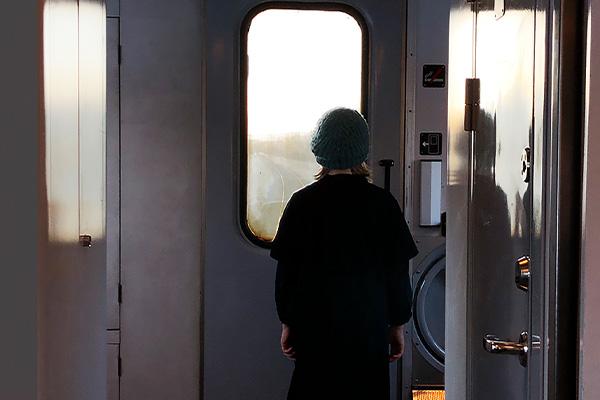 MOAI BÁHTARETNE
ON THE RUN
PAKOSALLA
Liselotte Wajstedt | Sweden 2020 | Documentary | 3 min
This is a film about an escape; home. In a time when Covid-19 paralyzes the world and splits up families, my daughter and I have documented ourselves in a pressed situation. In the beginning of March, my body started to itch. I had to get out of Stockholm. I know how it feels to not be able to breathe, because I have pollen allergies and astma, and they clog my lungs every year. If the catastrophe was to happen, I need to be with my family in Kiruna. The earth feels closer to me up north. That's where I want to be in case of a crisis. The prime minister says on the radio that it's common sense not to travel from Stockholm. That hurt, because of course I have normal common sense.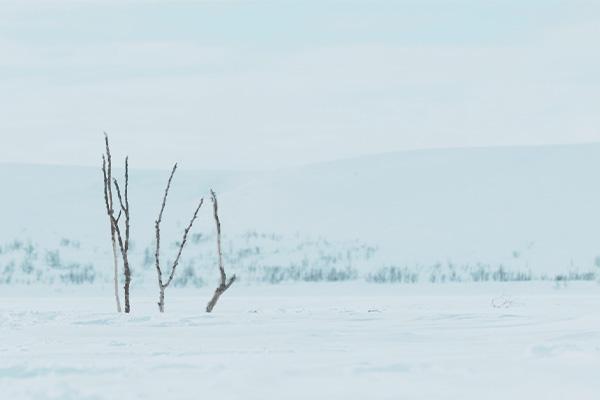 DUORGGAT DOARGGISTIT
TREMBLING FLOORS
TÄRISEVÄLLÄ POHJALLA
Joar Nango, Ken Are Bongo | Norway 2020 | Fiction | 3 min
In duorggat doarggistit, four smallbirches (duorga) are cut by a lake on the tundra.The trees are stifled, and the twigs are taken.The trunks are left behind standing in the landscape.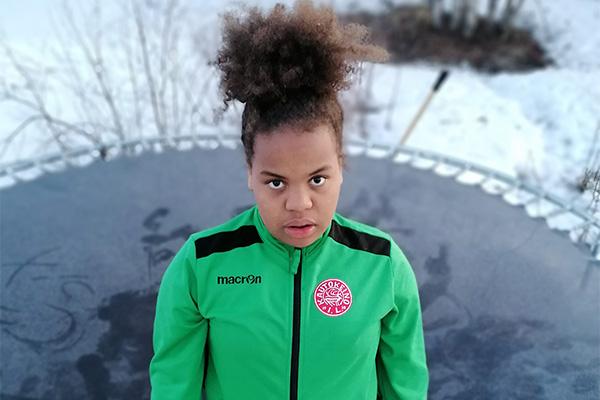 GUHPARASTIN
SALTO
HYPPY
Silja Somby | Norway 2020 | Fiction | 2 min
A young girl tries to capture her mothers attention by defying natural laws, can she succeed?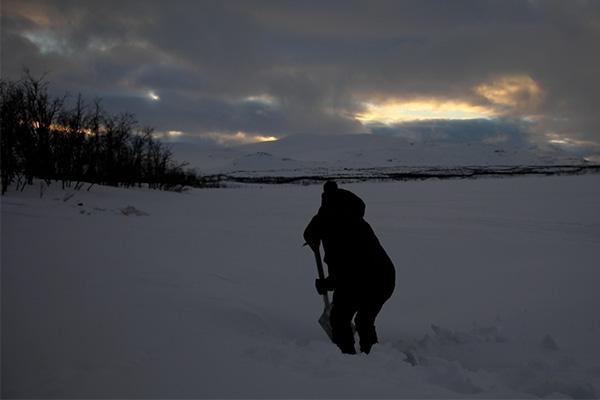 JOVGON-19
SNOWBOUND-19
SAARROKSISSA-19
Ingir Bål Nango | Norway 2020 | Documentary | 2 min
Covid-19 has taken over the world. The winter of 2020 is Sápmi snow bounded, a woman has to digg free her water spring.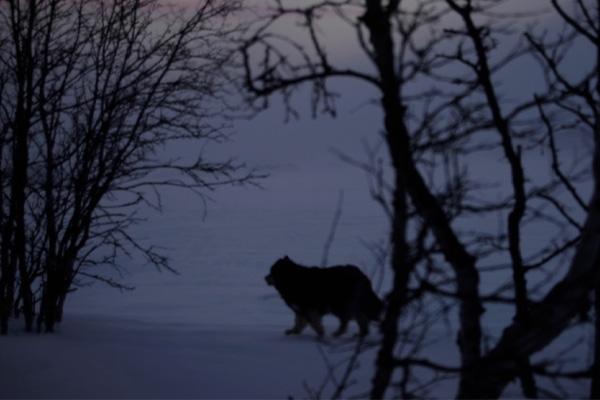 ORU RUOVTTUN BEANA-19
STAY HOME DOG-19
PYSY KOTONA KOIRA-19
Marja Bål Nango | Norway 2020 | Documentary | 3 min
Covid-19 has taken over the world. Government urges people to stay home, but does the dog know that?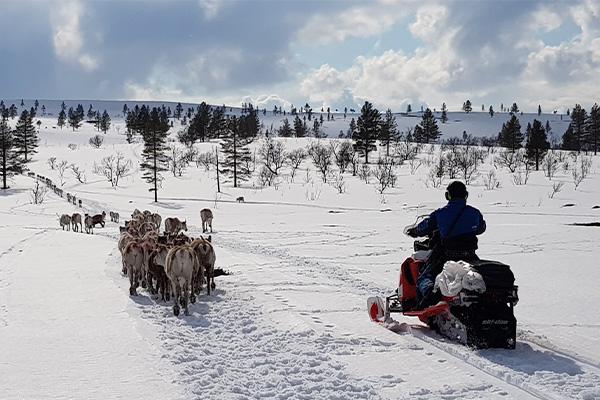 BORRAT, BIEBMAT, BÁIBMAT, BALLAT
EAT, FEED, SLEEP, REPEAT
SYÖ, RUOKI, NUKU, TOISTA
Aslak Paltto | Finland 2020 | Experimental, Documentary | 4 min
Reindeer herder is living the hardest and longest winter ever and is forced to feed the reindeer to keep them alive. All the days are the same while feeding, herding and refueling. Herder can not have a break until snow melts. All the time there is something that drives him ahead.