A selection of short films by young Hungarian animators. Selected by Luca Tóth.
After screening there will be Luca Tóth's interview.
Language: EngDuration: 79 min
Fri 11.3.

21:45

Cine Atlas 2
Cine Atlas 2, Niagara

9

16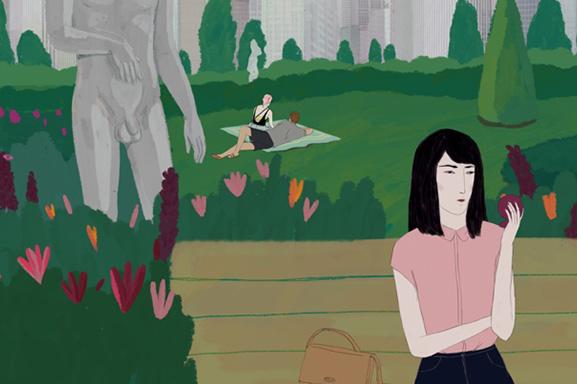 SYMBIOSIS
SYMBIOOSI
Nádja Andrasev | Hungary 2019 | Animation | 13 min
A betrayed wife starts to investigate her husband's mistresses. Her jealousy is gradually replaced by curiosity.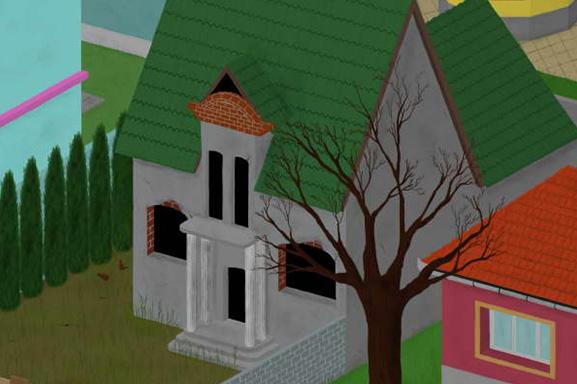 OUR HOUSE
MEIDÄN TALOMME
Fábián Balogh | Hungary 2018 | Animation | 10 min
During an average, innocent adventure in the afternoon with his friends, the main character crosses his own borders, breaks his own moral rules, because of self inspiration and the spirit of the team. After he realizes the "crime" he has committed, he tries to get rid of this obsessive feeling of compunction and the evidence as well.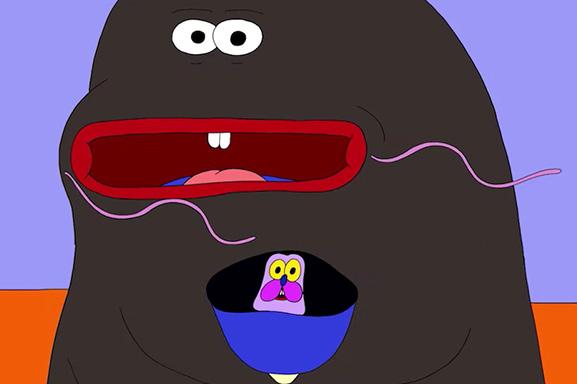 BIG CRUNCH
ROUSKIS
Júlia Farkas | Hungary, United States 2021 | Animation | 2 min
The action takes part in our future – or our past. Addictive, intense sci-fi-ish scenes build onto each other, accompanied by a somewhat dark soundscape. Fun characters and spaces, changing physical states, mythological symbols meet in a surreal sci-fi world.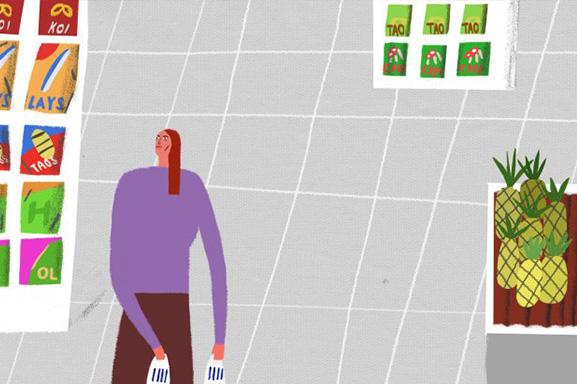 RANDOM WALKS
SATUNNAISKULKUJA
Bori Tompa | Hungary 2015 | Animation | 8 min
Random Walks is an experimental documentary short film that is based on informal talks with five migrants or immigrants who live in Budapest. It not only focuses on their lives and circumstances but also aims to get in an intimate relation with them.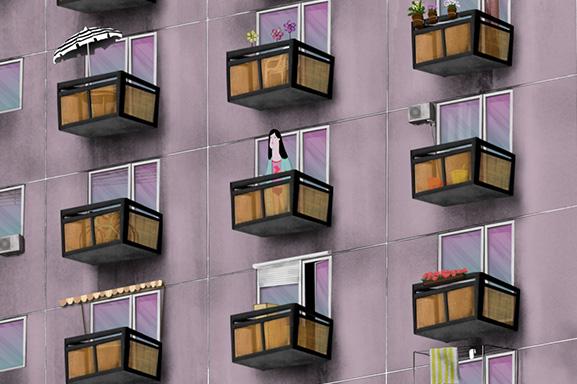 PÁ KIS PANELOM!
BYE LITTLE BLOCK
HEI SITTEN, TALO
Éva Darabos | Hungary 2020 | Animation | 9 min
A young woman learns that soon she will have to move from the blockhouse flat she lives in. After receiving the upsetting news from the owner of the flat she is overwhelmed with emotions. Her teardrop of farewell grows into a concrete monolith. When the drop hits the ground a surreal panorama of the blockhouse area – she used to call home – unfolds…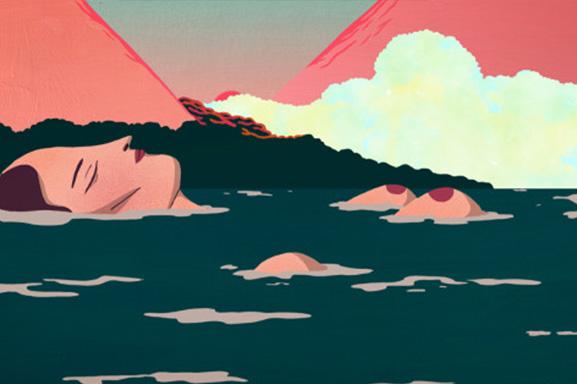 ENTROPIA
Flóra Anna Buda | Hungary 2019 | Animation | 10 min
Entropia is a container of three parallel universes where three girls are living in different circumstances. One of them represents the animalistic side of human nature, one of them is a consumer filled with her own frustrations, and the third one is living in a futuristic room where she has to run to keep the system working. Suddenly a fly flies over the three universes and makes a bug in the system.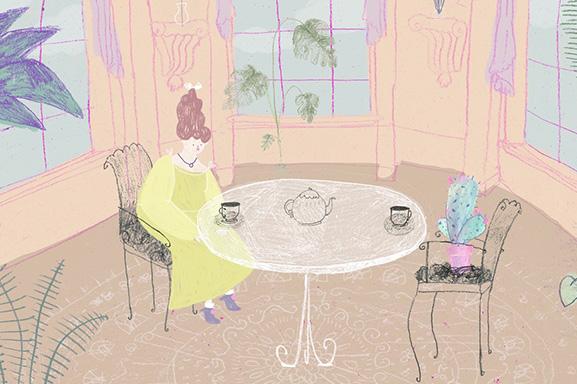 Ó HARMATCSEPP!
OH DROPLET!
VOI PISARA!
Júlia Tudisco | Hungary 2018 | Animation | 3 min
A real urban legend set in the famous baths of Budapest, but from a new perspective; Giacomo Casanova, a teenage fan girl, and a shy cactus.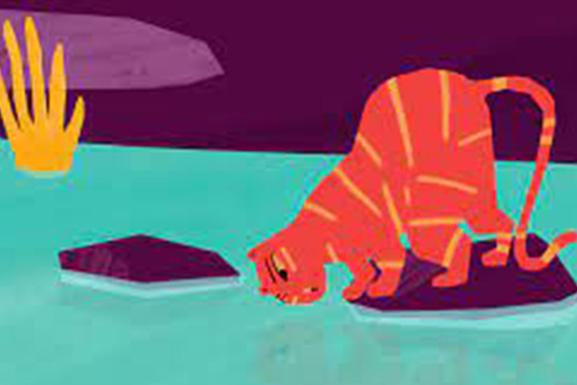 VULKÁNSZIGET
VOLCANO ISLAND
TULIVUORISAARI
Anna Katalin Lovrity | Hungary 2017 | Animation | 10 min
Somewhere, on an oceanic island, the forces of nature are still at work as in primeval times. A young, naive female tiger lives there in harmony with herself and nature. When her awakening femininity is noticed by an older male tiger, the young tigress is getting more and more scared by his heated approach. But it is impossible to escape on the secluded island.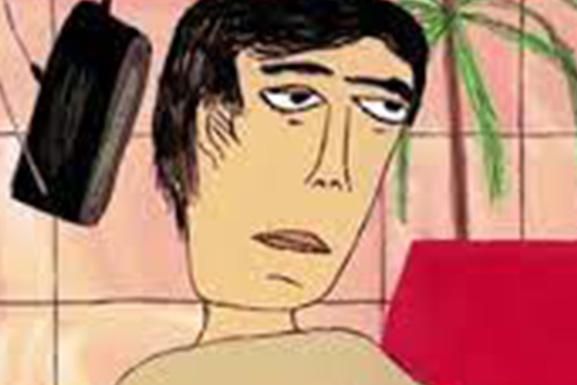 TAKE ME PLEASE
OTA MINUT, OLE KILTTI
Olivér Hegyi | Hungary 2013 | Animation | 14 min
The film is a presentation of a breakup, and everything after that: the boy is hesitant, the girl gets bored with it, the boy meets the girl's new boyfriend, which is a bit more shocking than it was expected, the boy wants to escape, he believes his life is over, then they meet again, and fall in love again, but in the end they have to admit, that it really doesn't work.