Hungarian short films from the last four years of the BuSho (Budabest Short) festival.
Language: Eng, FinDuration: 82 min
Sun 13.3.

18:00

Cine Atlas 3
Cine Atlas 3, Niagara

9

16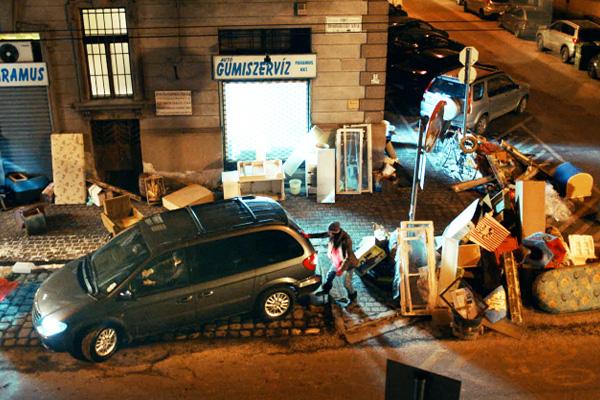 FELÜLNÉZET
FROM ABOVE
YLHÄÄLTÄ
Nándor Lőrincz, Bálint Nagy | Hungary 2019 | Fiction | 15 min
Downtown Budapest. Day of the annual curbside pickup. A single take that starts with a petty argument and ends with life-changing events for all concerned.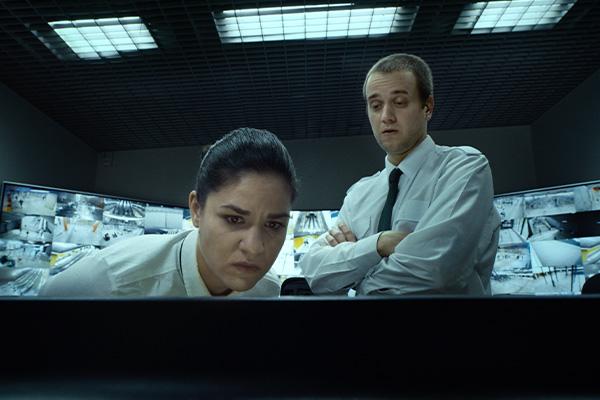 A LEGJOBB JÁTÉK
BEST GAME EVER
KAIKKEIN PARAS PELI
Kristóf Deák | Hungary 2018 | Fiction | 20 min
Aron is a young man, content with a simple life, working at a job that perfectly satisfies him: watching over a busy station through surveillance cameras. Recently, a new camera system has been installed, which turned his work into a game: with a simple click, they have to point out any unusual behaviour. Aron and his colleagues collect points in the 'game' and race each other for the top spot. All is well until Aron finds out that the 'game' is actually an Artificial Intelligence-based system under training – and it's learning from the human workers' every click. Soon, the machine will be skilled enough to fully take over their jobs. Angry and helpless, Aron stumbles upon a solution: he might be able to influence the machine through the movements happening in front of the cameras. Together with his female colleague Vica, they set out to take revenge on the system in the most unexpected, playful and creative way…
ANJA
Benő Baranyi | Hungary 2019 | Fiction | 20 min
A young medic, Levente, spends his internship at a rural hospital in Hungary. He starts to question his trust in his teacher, professor Kovacs, after a case with a Gypsy woman who had just given birth.Based on a true story.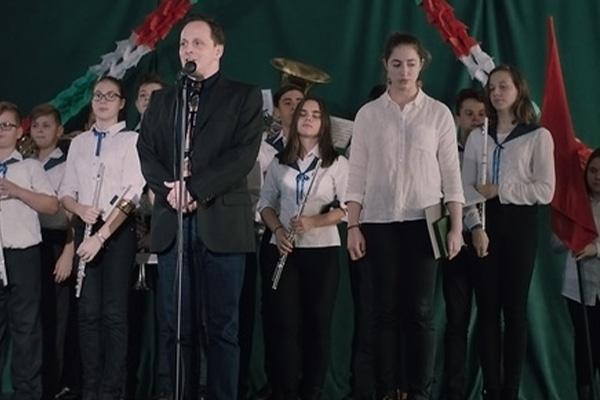 PANNÓNIA DICSÉRETE
THE LAND OF GLORY
KUNNIAN MAA
Borbála Nagy | Germany, Hungary 2121 | Fiction | 27 min
In the midst of chaos caused by the visit of the Prime Minister to an ordinary school in Hungary, one of the schoolgirls, Márti, faces a moral dilemma.