The screenings of Human as a Species are a sequel to last year's Climate programme. They explore the relationship between human beings and other species.
Screenings are available all around the world unless otherwise mentioned
NOTE! Single screening ticket is valid for 24 hours after the purchase.
Language: EngDuration: 88 min
Online 10.–21.3.

FesthomeTV

5

16
NOTE! Single screening ticket is valid for 24 hours after the purchase.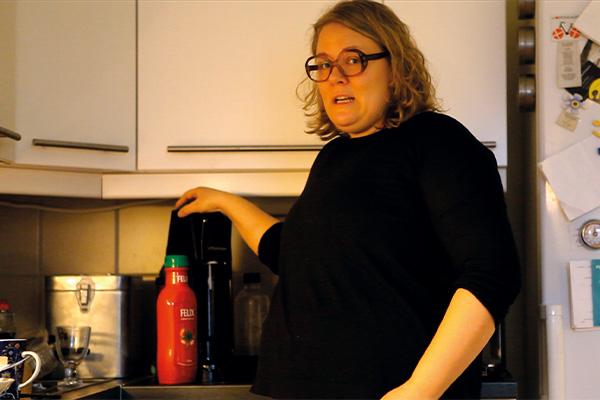 VEERA
Hanna Arvela | Finland 2016 | Experimental, Fiction | 6 min
The oldest dolphin who lived in Finland spent most of her life in two concrete pools. In the film Veera she is shown as a woman locked up 24/7 in a two room apartment with her three colleagues working in the entertainment business.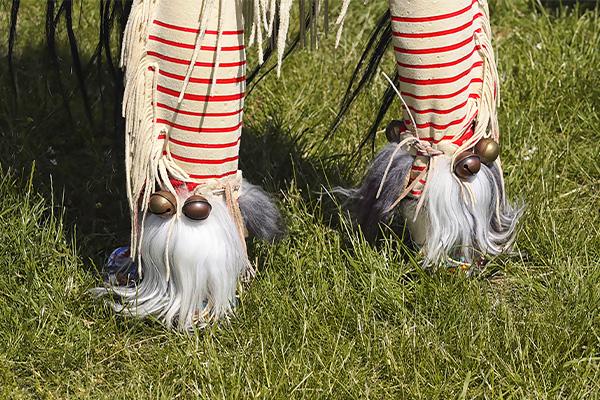 TRIBAL AFFAIRS
HEIMOASIOITA
Patricia Werneck Ribas | The Netherlands 2020 | Fiction | 11 min
South American indigenous women discuss the possibilities of conquering German Indians as the first step in their quest to save the planet.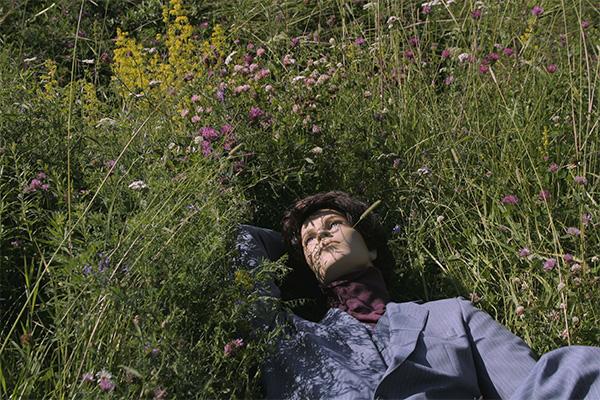 A FINNISH FABLE 2011
Niina Suominen | Finland 2011 | Animation | 6 min
Snapshots of the life of a mannequin in the countryside.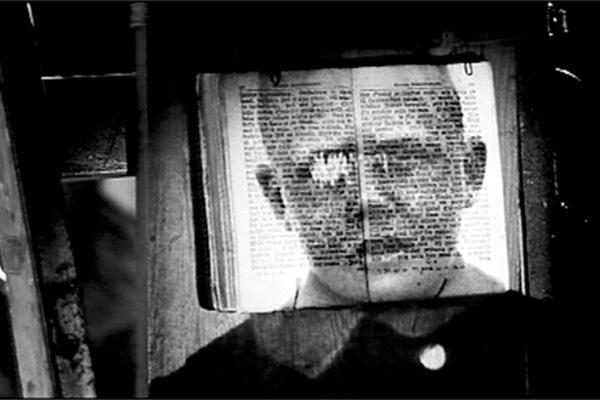 WANTED
Milla Moilanen | Finland 1998 | Experimental, Animation | 11 min
WANTED is based on the archival materials of the Uppsala Institute for racial biology (Uppsala University, Sweden). Today – in this very building – research into genetic manipulation is being conducted by dissecting DNA. WANTED animation deals with people's classification based on outward appearance. The subject matter is indeed a timely one, nowadays masked behind the cover of technology as it is. Does modern genetic manipulation justify the previous century's racial research? Wanted was one of the five nominees for the European Short Film Academy Award 1999.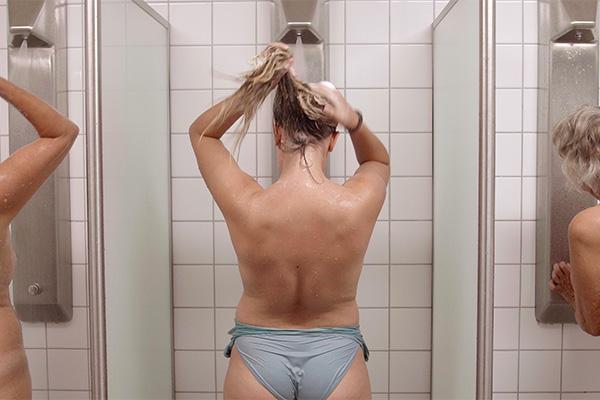 HVA ER EN KVINNE?
WHAT IS A WOMAN?
MIKÄ ON NAINEN?
Marin Håskjold | Norway 2020 | Fiction | 15 min
A discussion occurs in a women's locker room when someone asks a transgender woman to leave. One in the locker room means that woman is something that you are born as and not something you can become. The discussion escalates continuously as more people interfere. Everyone with different thoughts about what a woman is.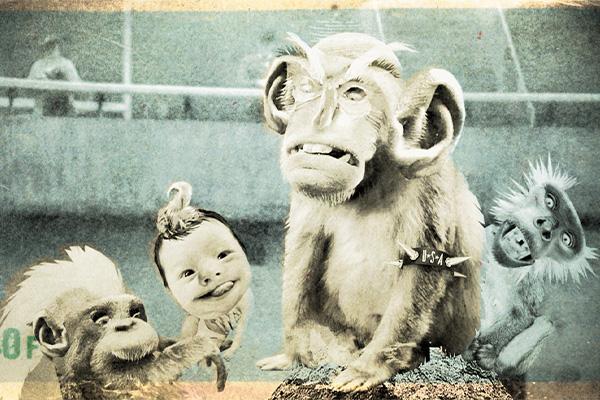 ELÄINTARHA
THE ZOO
Malakias | Finland 2017 | Animation | 4 min
No more Presidents – White Lion, When the Children Cry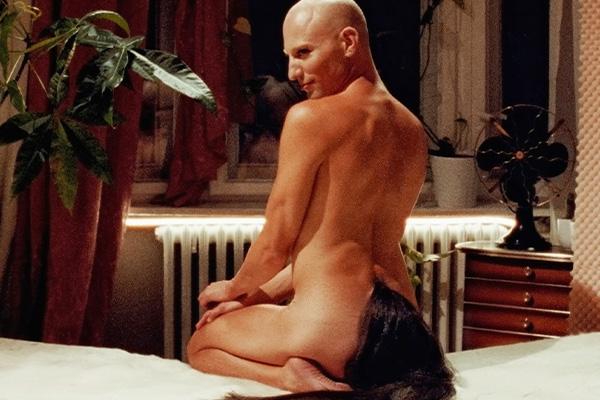 PASSAGE
KULKU
Ann Oren | Germany 2020 | Documentary | 12 min
A foley artist creates sounds for a film starring a dressage horse and dissolves into their own imitation. As the character in the film, played by the gender fluid performer Simon(e) Jaikiriuma Paetau seems to transform into a gender-defying centaur, the film reflects on the boundaries between the human and the animal as well as on fictional gender roles and their transcendence. Shot on 16mm film, PASSAGE alludes to Eadweard Muybridge's pre-cinematic experiments with horses.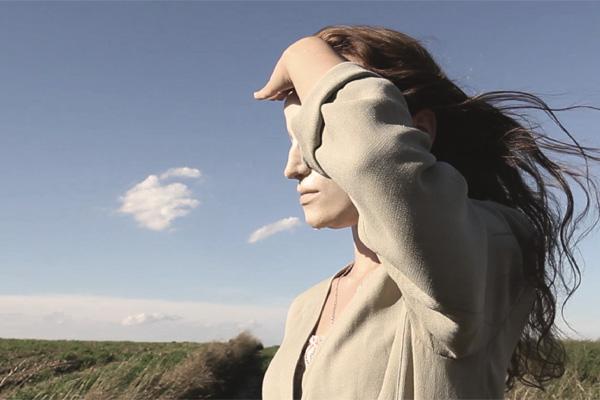 POKROWCE
LEATHER
NAHKA
Karolina Borgiasz | Poland 2018 | Experimental, Animation | 5 min
Human skin is a leather cover for the interior. We will leave our covers just like abandoned coats in wardrobe.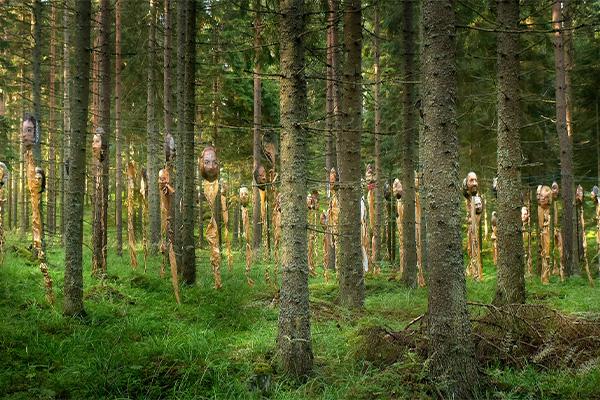 PERILLINEN
INHERITOR
Harri Larjosto | Finland 2017 | Experimental, Fiction | 18 min
The human era – anthropocene – is relatively short as a geological period, but it has already had a tremendous impact on the planet's ecology. Inheritor is a story of man as a part of the continuum of life. It depicts a mystically beautiful vision of nature and of man's mark on it. Modern human follows certain practices that have originated a long time ago. The masked inheritor, who is an actor as well as an observer, awakens faces from an abandoned mine. A local story becomes a part of the global world, the nature.