To mark the Ice Hockey World Championship games in spring the Finnish Film Archive 2 will present an overview of Finnish ice hockey history including the bitterest defeats and the greatest triumphs.
Language: FinDuration: 92 min
Thu 10.3.

18:15

Cine Atlas 4
Sun 13.3.

12:00

Cine Atlas 3
Cine Atlas 3, Cine Atlas 4

9

16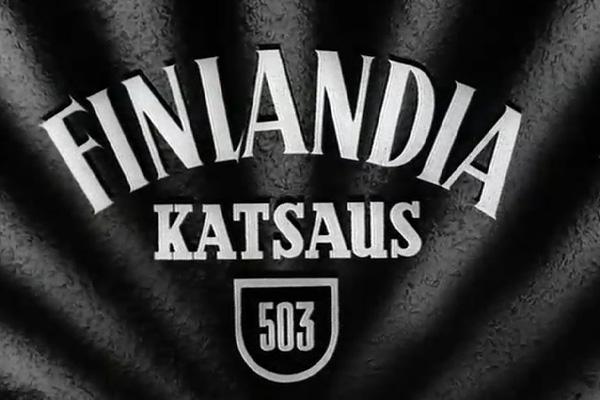 FINLANDIA-KATSAUS -KOOSTE
FINLANDIA SURVEY COMPILATION
Yrjö Haapanen, Olavi Puusaari, Allan Pyykkö, Mikko Haljoki, Väinö Kolhonen | Finland 1949–1961 | Documentary | 8 min
This Finlandia Survey compilation ranges from 1949 to 1961, and in it we get to see glimpses of news from both local matches and early international matches. The brave Finns play against the infamous Soviet Red Machine, Canada, and a team of journalists.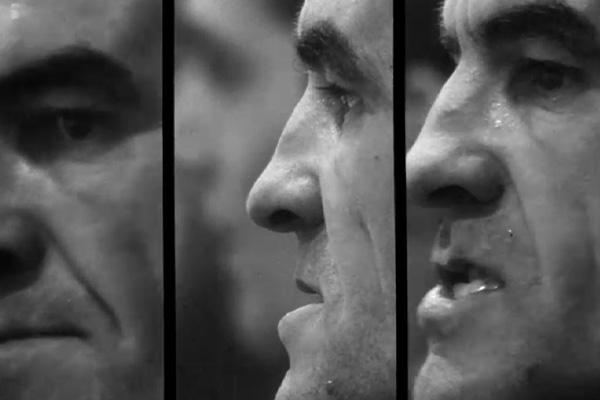 PELURIT
THE PLAYERS
Petri Hämäläinen | Finland 1969 | Documentary | 11 min
The subject of this eventful documentary film is the ice hockey team of the HIFK multi-sport association, based in Helsinki. The team overwhelmed its opponents and easily won the Finnish Championship season of 1968–1969. The Players is not a conventional sports documentary, but a skilfully executed, musical experiment in form and rhythm.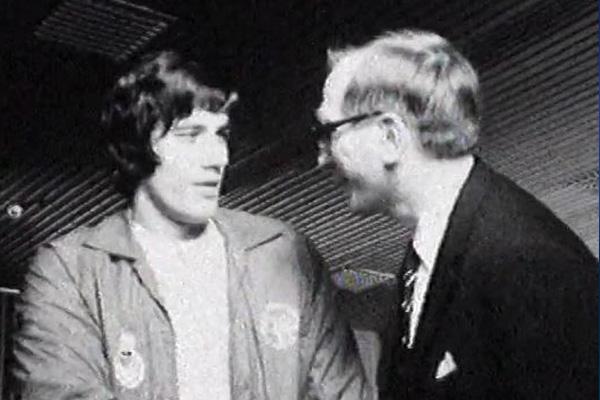 PÄIVÄ JÄÄKIEKKOMAAJOUKKUEEN PARISSA
A DAY WITH THE NATIONAL ICE HOCKEY TEAM
– | Finland 1975 | Documentary | 10 min
This documentary by the Finnish Broadcasting Company covers the Finnish national ice hockey team preparing for the spring 1974 World Championships. The film crew is there at meetings, training sessions, tactical meetings and also visits the infirmary. Along with the coaches Kalevi Numminen, Raimo Määttänen and the team leader Teuvo Peltola we also see glimpses of Heikki Riihiranta, Juhani Tamminen, Lasse Oksanen, Stig Wetzell and Veli-Pekka Ketola.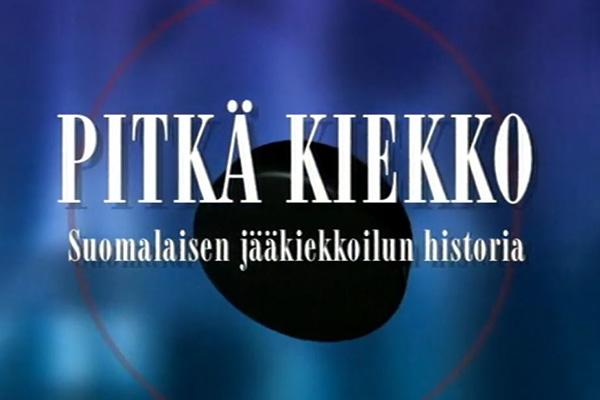 PITKÄ KIEKKO – SUOMALAISEN JÄÄKIEKKOILUN HISTORIA
ICING – THE HISTORY OF FINNISH ICE HOCKEY
Juha-Pekka Ristmeri | Finland 1999 | Documentary | 58 min
This broad-ranging documentary film series by Filmaattiset Ltd covers the history of Finnish ice hockey from the late 1920s to the 1995 World Championships. The series familiarises us with the early years of Finnish ice hockey and with the general development of the sport. We also get to see some of the Finnish national team's most bitter defeats and greatest triumphs, and to hear reminiscences by a host of hockey icons from Ketola to Koivu and From Kummola to Kurri.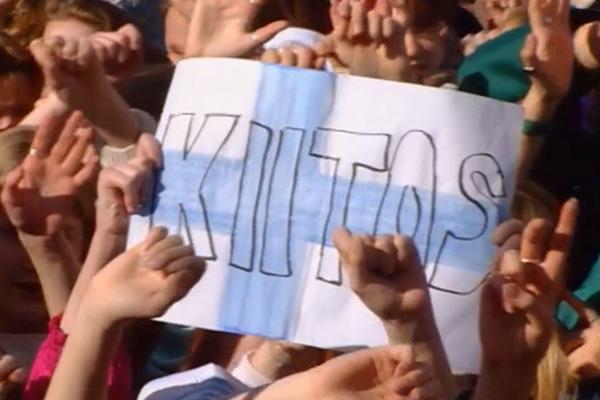 LEIJONIEN KULTAJUHLAT TAMPEREELLA
ICE HOCKEY WORLD CHAMPIONSHIP JUBILEE IN TAMPERE
– | Finland 2005 | Documentary | 5 min
The Tampere-based VipVision production company recorded the scenes of jubilation at the Tampere Central Square in the spring of 1995 when the Finnish national ice hockey team celebrated after winning the World Championships. The fight song Den glider in rings out more than once, and Pate Mustajärvi works the crowd into a singing frenzy.