Awarded Short Films are seen at this screening.
NOTE! Single screening ticket is valid for 24 hours after the purchase.
Language: Eng, FinDuration: min
Online 10.–21.3.

5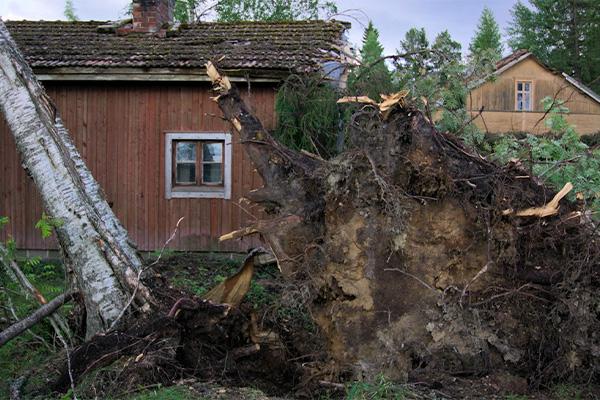 KANSANRADIO – RUNONLAULAJIEN MAA
A PEOPLE'S RADIO – BALLADS FROM A WOODED COUNTRY
Virpi Suutari | Finland 2021 | Documentary | 26 min
A People's Radio – Ballads from a Wooded Country is a carnivalesque portrayal of the Finnish landscape of the soul and abode. The short film is based on the iconic YLE programme "People's Radio", and its visual material has been created by the road movie method of driving across summary Finland.  The film paints a panorama of what Finland looks like today. Its narration progresses through humour into civic anarchy, ultimately also towards the longing for human connection.
THE LAST MEN
Adrien Jeannot | France 2020 | Fiction | 16 min
The last man on earth is running away from the last zombie.
Watch the Q&A here.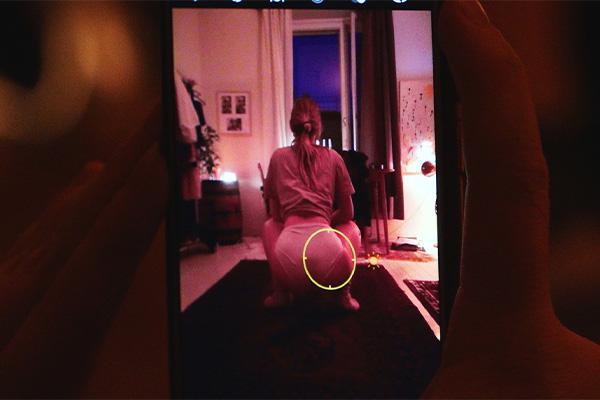 HALPOJA TAHROJA
EASY PANTIES
Marlena Martikainen | Finland 2020 | Documentary | 16 min
In spring 2020, Marlena gets laid off and ends up isolated in her home. As she struggles to find motivation for job hunting and working hard for the money, Marlena decides to try something else: selling her used panties. In the era of sex positivity, selling panties online seems like a fast track to have a bit of fun and get your hands on the same money as part-timing in the service sector. Any self-aware millennial can put their ass on the line. All you need is a glass of wine and a couple of photos for the sex site. In the end, you're left with a good laugh and feeling of empowerment, right?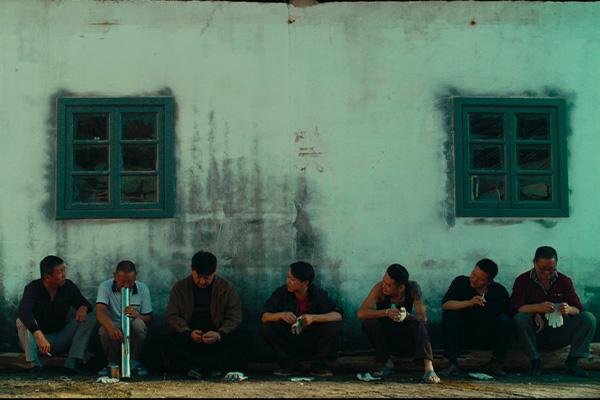 A LUCID DREAM
SELKOUNI
Li Yue | China 2020 | Fiction | 30 min
Memory eats into his dream. With the disappearance of that batch of wood which comes from the Southwest border, Li Guang, who is at the age of knowing destiny, realizes that this bizarre and motley reality is only built of the extension of memories.
Watch the Q&A here.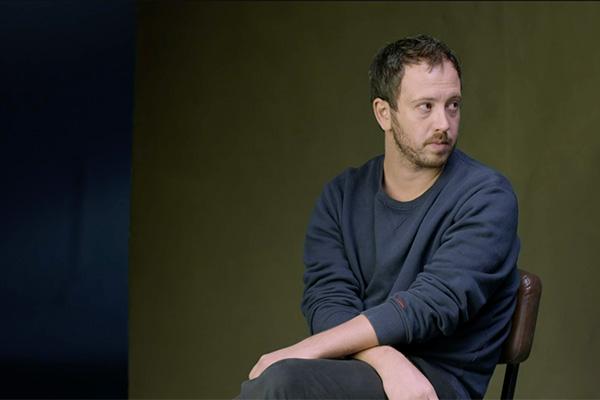 MISSION: HEBRON
TEHTÄVÄ: HEBRON
Rona Segal | Israel 2020 | Documentary | 23 min
In Israel, Soldiers are recruited at the age of 18. A couple of months later, they are already in charge of Palestinian civil life, in almost every aspect. They're missions might include breaking into family homes, enforcing lockdowns, or arresting children. Six Ex-soldiers face the camera and give us a soldier's guide to Hebron, the most troubled city in the west bank.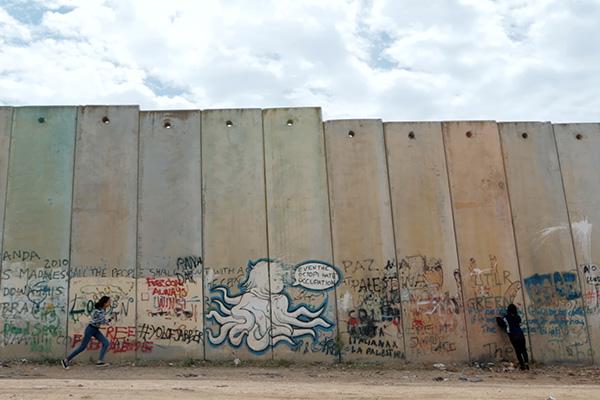 WALL PIANO
MUURIPIANO
Asma Ghanem, Christopher Marianetti, Alexia Webster | Palestine 2020 | Experimental, Documentary | 3 min
Elokuva vie meidät turva-aidan varjossa elävän lapsen haaveeseen. Taiteilijat Asma Ghanem (Palestiina), Christopher Marianetti (USA) ja Alexia Webster (Etelä-Afrikka) työskentelivät lapsijoukon kanssa lähellä Kalandian tarkastuspistettä Palestiinan Ramallahissa, Länsirannan konfliktin eturintamalla. Lyhytelokuvan idea on peräisin 12-vuotiaalta "Nadalta", joka esiintyy elokuvassa. Musiikin on säveltänyt Christopher Marianetti.
Katso ohjaajien haastattelu tästä.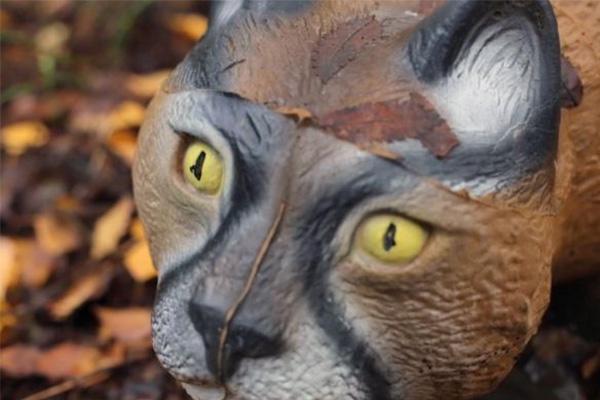 ELLIPSIS
Marjo Levlin | Finland 2020 | Experimental, Documentary | 29 min
Ellipsis is a meandrous story where the monologist encounters sculpture like foam animals and a large fond stretched between a bunch of trees in a forest that archers use for target practice. The fond evokes the vision of a forestal movie screen or a theather stage with sculpture animals, making the mute and mysterious plastic animals that play the role of archery targets come alive. They become a part of history, which through the famous Disney movie "Bambi" leads to moot sports hunting and the tradition of human and animal representation. The collage like essay film combines text and visual material in an original way and was mainly filmed in a forest in eastern Helsinki, but also at the Rabat Zoo in Morocco, at the collections of Kunstkamera in St Petersburg and, as it happened, in a remote graveyard in Astoria, OR, U.S. Furthermore, the piece consists of old stereoscopic footage.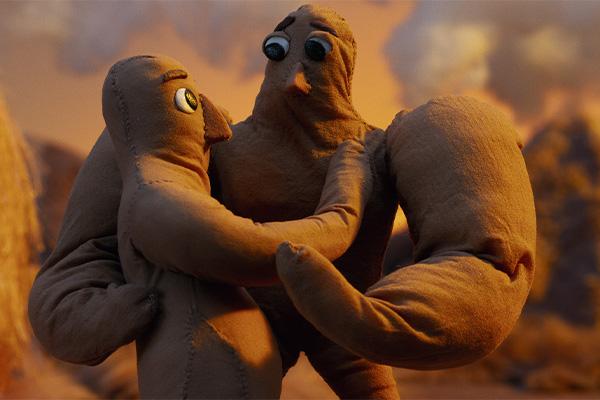 ALL TENDER THINGS
Tatu Pohjanvirta | Finland 2020 | Animation | 13 min
All Tender Things tells a story about six characters gathered around a campfire. When the flames starts to fade the fire needs to be fed. Books are sufficient at first, but as the night grows darker, the fire demands more sacrifices.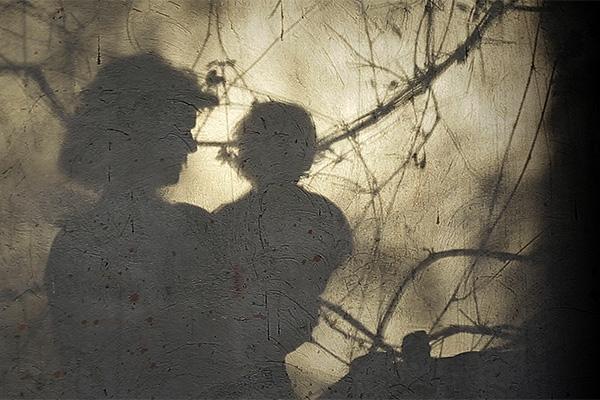 SHADOWS OF YOUR CHILDHOOD
LAPSUUDEN VARJOT
Mikhail Gorobchuk | Russia 2020 | Experimental, Documentary | 22 min
Our house becomes shrouded in the silence of night. It grows long shadows accentuated by the random sparks of the kerosene lamp. For little Stesha, the darkness becomes a way into another world that is both frightening and fascinating. Fragments of elusive memories, voices and shimmers of light – these are the flickering sensations of childhood, and they stay with us forever.
Watch the Q&A here.
HILJAISUUS
SILENCE
Saara Hakkarainen | Finland 2020 | Documentary | 15 min
How does it feel like when you come to understand that you are a pedophile? This theme touches upon many, yet it remains unspoken.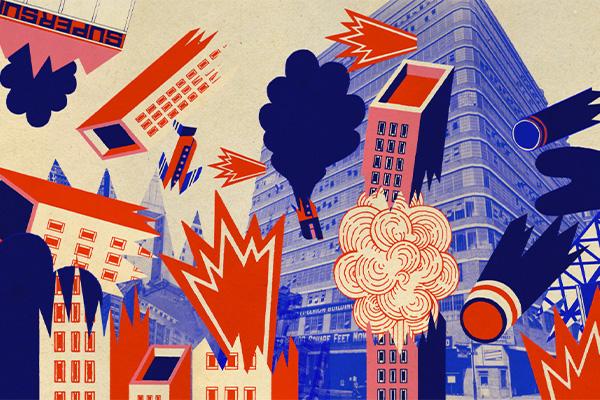 NORMAL
NORMAALI
Julie Caty | France 2020 | Animation | 12 min
When Dany, a rich heir, who cheats his existential emptiness through hectic consumption of Magic'Powder – a drug with psychedelic and annihilated effects, randomly meets Karl Marx while he was feeling withdrawal symptoms, the socialist asks him to destroy the capitalism in order to save the humankind. Reluctantly, Dany accepts his request and turns into a superhero. But quickly, he is overwhelmed by his task.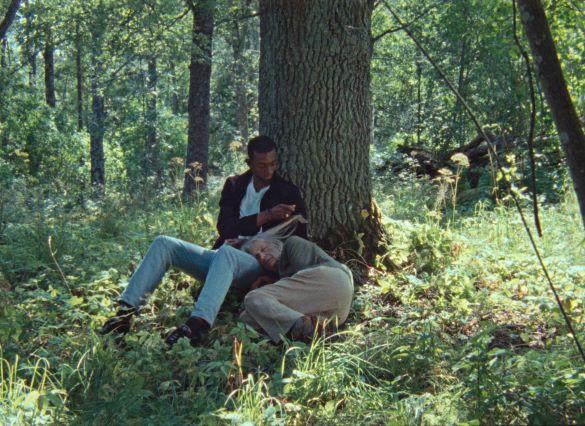 WHERE TO LAND
Sawandi Groskind | Finland 2020 | Fiction | 16 min
An elderly mute woman finds herself on a remote island, where she subsequently meets a young man who longs to visit his mother.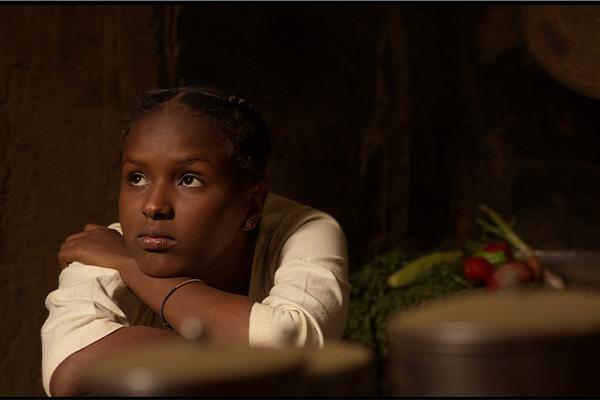 AL-SIT
Suzannah Mirghani | Sudan, Qatar 2020 | Fiction | 20 min
In a cotton-farming village in Sudan, 15-year-old Nafisa has a crush on Babiker, but her parents have arranged her marriage to Nadir, a young Sudanese businessman living abroad. Nafisa's grandmother Al-Sit, the powerful village matriarch, has her own plans for Nafisa's future. But can Nafisa choose for herself?
Watch the Q&A here.