International Competition
GRAND PRIX 5 000 € + Statuette "Kiss"
City of Tampere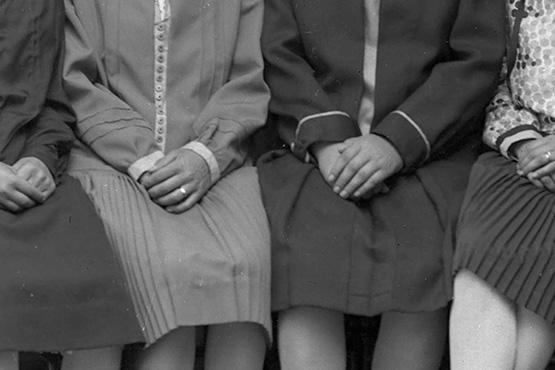 BABIČINO SEKSUALNO ŽIVLJENJE
GRANNY'S SEXUAL LIFE
Directors: Urška Djukić, Émilie Pigeard
Slovenia, France | 2021 | Animation, Documentary
The Jury gives the Grand Prix to a story with powerful symbolic imagery that offers visibility to the unspoken brutal truth of domestic violence of women. The film gives voice to those who rarely share their pain – members of the older generation who have courageously told their personal experiences. 
BEST ANIMATION 1 500 € + Statuette "Kiss"
BESTIA
Director: Hugo Covarrubias
Chile | 2021 | Animation
With its fresh approach to the technique of animation and its rich narrative, film raises to the full potential of what animation offers to the film language and that only animation can convey the story.
BEST DOCUMENTARY 1 500 € + Statuette "Kiss"
ANGLE MORT
BLIND SPOT
Director: Lotfi Achour
Tunisia, France | 2021 | Documentary, Animation
A film that gives voice to a man who was kidnapped, tortured, and killed and portrays the vulnerability of the grieving mother who was denied of her grief. Jury believes that this film resonates with millions of people around the world, who are still waiting for the truth to be revealed.
WARSHA
Director: Dania Bdeir
France, Lebanon | 2021 | Fiction
How far can a person go and put their life at risk to be able to express their true self freely? Showing that it is a basic human right to have a personal space where one's intimacy can flourish. Jury was deeply impressed by its cinematography, acting and choreography.
TAMPERE SHORT FILM CANDIDATE FOR THE EUROPEAN FILM AWARDS 2022
European Film Academy

LE SABOTEUR
SABOTEUR
Director: Anssi Kasitonni
Finland | 2022 | Experimental, Fiction
If you want to make an action film, you have to do it right. The film that makes Marvel jealous.This genre is such a grandiose form of filmmaking and this short was showing how clumsy the production can be.  An homage to classical European action film, it reminds us why we love cinema and it celebrates the playfulness and the craft behind.
AUDIENCE AWARD
PINK RIDER
Daniel Aguirre
Sweden | 2021 | Documentary
National Competition
Under 30 Minutes
Main Prize 5 000 € + Statuette "Kiss"
Yle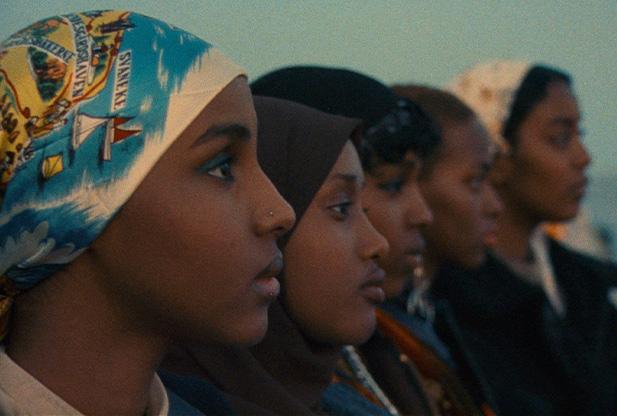 FARDOSA
Directors: Rukia Mahamed, Iqlaas Osman, Anton Tammi
Finland, United Kingdom | 2021 | Fiction
An atmospheric work that surprised the jury with its original storytelling. It not only celebrates the liberation of young women, and the friendships they have, but also highlights their quest for identity and autonomy. This collective coming-of-age film assures us that the future of Finnish cinema is in wonderfully good hands.
SPECIAL PRIZE 1 500 €

IHMISSOIHTU
THE HUMAN TORCH
Director: Risto-Pekka Blom
Finland | 2022 | Experimental, Fiction
To a clever film that subtly questions the Finnish, and by extension human, obedience. With sarcasm and wit, this film hits a sore spot in a world that is vastly changing — all in one effective shot. By mocking those not taking a stand, the film does just that.    
SPECIAL MENTION

HEI HEI TORNIO
GOODBYE TORNIO
Director: Emilia Hernesniemi
Finland | 2021 | Documentary
This film effortlessly blends documentary form with a fiction-like aesthetic, and it beautifully captures intimate family moments and genuine friendships, elevating a personal life-changing event to a dream-like film that honours goodbyes and welcomes hello's.
PRIZE OF THE YOUTH JURY

UNI
IN DREAMS
Director: Pete Riski
Finland | 2021 | Fiction
A truly touching and poignant film, with excellent direction and brilliant execution. The film floats between the realms of dreams and reality and the actors' performances heighten the melancholic atmosphere. The audiovisual realisation is outstanding, complimenting the film's narrative. The audience is given the chance to decide for themselves what is real and what is a dream. The pace of the film maintains interest throughout bringing it together as a beautiful yet functional whole.
TAMPERE NOMINEE FOR THE EUROPEAN SHORT FILM AUDIENCE AWARD
MEHILÄISKESÄ
SUMMER OF BEES
Ida-Maria Olva
Finland | 2021 | Fiction
Over 30 Minutes
MAIN PRIZE 5 000 € + Statuette "Kiss"
Finnkino Oy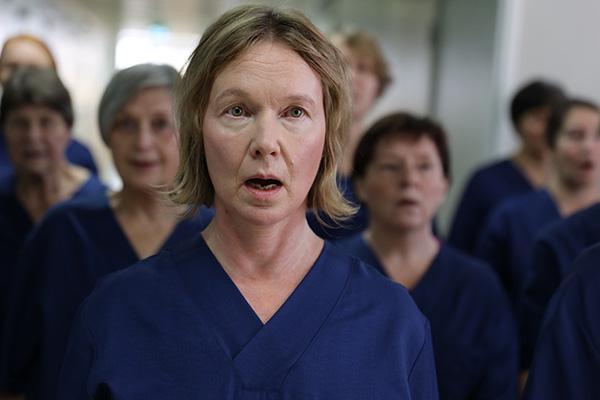 ARMOTONTA MENOA – HOIVATYÖN LAULUJA
RUTHLESS TIMES – SONGS OF CARE
Director: Susanna Helke
Finland | 2022 | Documentary
This urgent and truthful film addresses an incredibly relevant topic for all generations, and it touched all of us. Its clever use of music and human voices as well as remarkable close-ups on real human faces emphasize the stance it takes.
INVISIBLE DEMONS – TUHON MERKIT
Director: Rahul Jain
Finland | 2021 | Documentary
A film that almost literally took our breath away. Despite the horror depicted in it, a shimmer of hope shines through, as spirituality can always be found in nature. The environmental anxiety at large is presented here in a powerful way that does not yield from stating the facts and showing the hard, unpleasant but need-to-be-seen truth.
Both Series
KUINKA KÄÄNSIN RABOBESTON KYLKIASENTOON
RABOBESTO – OR HOW I SAVED A MONSTER
Director: Mari Mantela
Finland | 2021 | Fiction
The central aim of the Risto Jarva-prize is to provide new, fresh ideas and thoughts into Finnish cinema and to focus on contextual originality.
There were several films in the domestic series that had surprisingly actual and frightening themes. However, the jury tried to look beyond the actualities and to see the films by themselves.
The awarded film has a touch of surrealism, it is original and brave and challenges the audience to break the golden surface. The word Rabobesto is esperanto and means beast and the film temptes us to ponder who or what the beast really is.
SUSTAINABILITY AWARD VERSO
2 000 €
Finnish Broadcasting Company Yle, City of Tampere, Audiovisual Producers Finland – APFI ry
ARCTIC UTOPIAS / Production team
Finland
2022 | Documentary
The winner of Sustainability Award Verso goes to a film for which environmental sustainability was already the new norm. To name a few actions, when making the film the crew had value-based discussions, mentors on  different topics were welcomed to help, and the film makers were proactive to share information on sustainability to funders. One key part was the decision to do some things in a smaller manner, as it also meant natural resources were saved.
The greatest positive environmental impact is achieved in the areas that typically cause the most emissions: according to international examples, logistics accounts for about half of the emissions of a production. In the light of this alone, the jury landed on a movie filmed in three countries without flying a single flight. By open call the film utilized actively local professionals. The jury noted that the production structure was something that could be replicated elsewhere.
SUSTAINABILITY AWARD VERSO
SPECIAL MENTION
MEHILÄISKESÄ
SUMMER OF BEES / Production Team
Finland | 2021 | Fiction
As the selection was hard, we want to give recognition and a special  mention to the film and crew, for whom sustainability was a relatively new challenge. The application stated that some policies were feared to provoke resistance, but at the same time they had understood the importance of communication and engaging the team, and that the majority of the work on sustainability is already made in pre-production. Among many other things, the crew recycled, used re-used items, and planned for catering carefully – in other words they built a more sustainable workflow, to which many filmmakers can certainly identify. In a new, more sustainable work culture, the most important step is the first one you make, no matter what the level is you're starting from.
ARMOTONTA MENOA – HOIVATYÖN LAULUJA
RUTHLESS TIMES – SONGS OF CARE
Director: Susanna Helke
Finland | 2022 | Documentary
The criterions of Church Media Foundation award are describing the winner of this year's award: "the film awakens an awareness of unseen reality, it addresses Christian responsibility within moderns society, it takes into account hope, human dignity, value of human rights, those who experience discrimination and oppression. It is about justice, peace and wishes for better future
"…so that the frail grandma doesn't get cold"
INVISIBLE DEMONS – TUHON MERKIT
Cinematographers: Tuomo Hutri, Saumyananda "Somo" Sahi, Rodrigo Trejo Villanueva
Finland | 2021 | Documentary
This film talked to us the most when it was silent, convincingly delivering its message though its strong and immersive imagery which, gradually, made the invisible visible. The strong cinematic language made us almost taste and smell the scenery, letting us interact with its remarkable footage on both an enormous and sometimes microscopic scale.
MEHILÄISKESÄ
SUMMER OF BEES
Director: Ida-Maria Olva
Finland | 2021 | Fiction
AUDIENCE AWARD
KULTAINEN MAA
GOLDEN LAND
Inka Achté
Finland | 2022 | Documentary
Generation XYZ
AWARD FOR THE BEST GENRE FILM 2 000 €
Troll VFX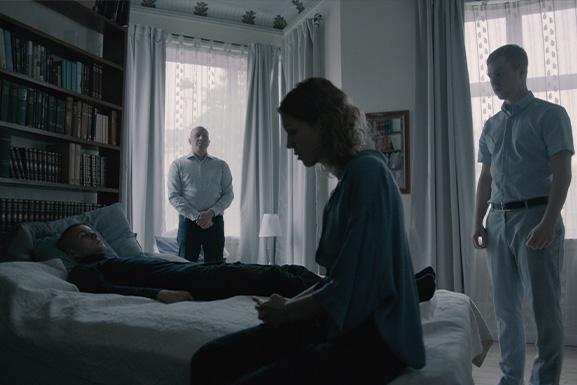 HEARTLESS
Director: Haukur Björgvinsson
Iceland | 2021 | Fiction
How much of life is bending to arbitrarily constructed rules and how much of it is about each one of us making our individual choices – and does either way lead to happiness? These and other big questions relating to love and societal structures are explored in this work of science fiction through metaphorical storytelling, using an audiovisual style that turns simplicity into its strength.
SPECIAL MENTION

SWALLOW
Director: Mai Nakanishi
Taiwan, Japan | 2021 | Fiction
SPECIAL MENTION
EN FIN DE CONTE
A FAIRY TALE
Director: Zoé Arene
Belgium, France | 2021 | Fiction
AUDIENCE AWARD
SUOTERAPIA
PRIMAL THERAPY
Santtu Salminen
Finland | 2021 | Fiction