International Competition

GRAND PRIX 5 000 € + Statuette "Kiss"
City of Tampere
AL-SIT
Suzannah Mirghani
Sudan, Qatar 2020
Fiction
A film told in a simple but profound way, presenting sincere qualities that seem to come from another time, but touch upon a very modern problem: a conflict between different values – profit and progress versus tradition. The jury was touched by the way this contemporary fable was cast, acted and envisioned.
NORMAL
Julie Caty
France 2020
Animation
The bold and refreshing visual style supports a playful premise that proves to be more controversial than it initially seems. As the film progresses, it is left up to the audience to decide whose side to pick in a battle for world domination. 
BEST DOCUMENTARY 1 500 € + Statuette "Kiss"
Film Tampere
SHADOWS OF YOUR CHILDHOOD
Mikhail Gorobchuk
Russia 2020
Experimental, Documentary
To a film with an ingenious visual concept – shadows in black and yellow, matched with a sparse soundtrack of voices and music, operating in a more abstract area than we are used to in documentary filmmaking. The jury was fascinated by how the film manages to illustrate fragments of memories as they can be formed for a small child in a way that lasts throughout life.
A LUCID DREAM
Li Yue
China 2020
Fiction
To an enigmatic film taking place in a state of mind closely connected to nature and the realm of folk legends. Rooted in the protagonist's memories and subconscious, the filmmaker masterfully builds the film's reality level in the limbo between multiple layers of dream and reality. Let go, lean back and dream consciously along!
TAMPERE SHORT FILM CANDIDATE FOR THE EUROPEAN FILM AWARDS 2021
European Film Academy

MISSION: HEBRON
Rona Segal
Israel 2020
Documentary
Witness statements of people that, without evil intentions, help feed a lethal conflict. We see how violent situations might turn into entertainment and how different strategies are used to break up the community. MISSION: HEBRON is an important reminder of the banality of evil.
SPECIAL MENTION
WALL PIANO
Asma Ghanem, Christopher Marianetti, Alexia Webster
Palestine 2020
Experimental, Documentary
What can a wall in Palestine represent outside of its reality? For this simplicity of the gesture and this act of resistance, the jury gives a special mention to the film 'Wall Piano' by Asma Ghanem, Christopher Marianetti and Alexia Webster.
SPECIAL MENTION
WOCHENBETT
Henriette Rietz
Germany 2020
Animation
This excellent collaboration between form and content takes us on a delightful journey into the first year of motherhood, realistically depicting the ups and downs of this complex phase.
SPECIAL MENTION
MIZARU
Sudarshan Suresh
India 2019
Fiction
Building up the conflict step by step, this one-take film gives us insight into a situation that might look absurd at first, but is actually closer to reality than fiction. Instead of making us take sides, we are quiet bystanders, forced only to reflect on what we observe.
AUDIENCE AWARD
WALL PIANO
Asma Ghanem, Christopher Marianetti, Alexia Webster
Palestine 2020
Experimental, Documentary
National Competition
Under 30 minutes
WHERE TO LAND
Sawandi Groskind
Finland 2020
Fiction
Where to Land is a story of a disconnect between family members but it is also a whimsical mystery, the kind that doesn't demand to be solved. The film has a timeless quality and a natural rhythm that are inviting and yet leave something for the imagination.
SPECIAL PRIZE 1 500 €

HILJAISUUS
Saara Hakkarainen
Finland 2020
Documentary
This documentary takes a subject matter usually dealt with shock and with disgust and gives it a new perspective of someone living through it. Silence is a deeply sad film that asks it's viewers to exercise their empathy muscle and imagine the loneliness of it's character.
PRIZE OF THE YOUTH JURY
ALL TENDER THINGS
Tatu Pohjavirta
Finland 2020
Animation
This film was the youth jury's clear favorite. The animation itself only lasts 13 minutes but the conversation of it can go on long after. From the personal and high-quality implementation especially stands out the stunning sound work. It's astonishing how with such simple characters as these you can create strong tension and an emotional watching experience for the viewer.
SPECIAL MENTION OF YOUTH JURY
PÄÄTÖS N:O 30001
Samuel Häkkinen, Henna Välkky
Finland 2020
Fiction
This film is painfully realistic, yet unpredictable scene straight out of everyday life. The smoothly progressing plot of this entertaining film, brilliant script and sterling cinematography form a whole that can be summed up in one word: professional. Also, the end credits were fantastic.
TAMPERE NOMINEE FOR EUROPEAN AUDIENCE AWARD
KANSANRADIO – RUNONLAULAJIEN MAA
Virpi Suutari
Finland 2021
Documentary
Over 30 minutes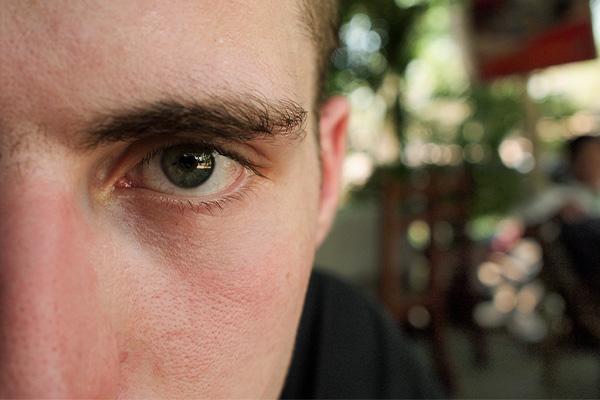 MAIN PRIZE 5 000 € + Statuette "Kiss"
Finnkino Oy

LOST BOYS
Joonas Neuvonen, Sadri Cetinkaya
Finland 2020
Documentary
Lost Boys is an intense, emotionally impactful documentary drama, cinematic adventure, deeply involving the viewer into the main character's world from the very first moment until the end. This is a melancholic story of friendships and of a vacation which turns into chaos and tragedy. 
SCHOOL OF HOPE
Mohamed El Aboudi
Finland, France, Morocco
2020
Documentary
Film presents a beautifully captured Morrocan landscape with a sensitive story presenting the relation of human and environment. This documentary story demonstrates a life of nomads to whom education is a vital matter and represents the hope for a better future.
Both Series
ELLIPSIS
Marjo Levlin
Finland 2020
Experimental, Documentary
The Risto Jarva Prize seeks to find fresh new ideas and thoughts in Finnish film, celebrating originality and unique vision. The jury was delighted to discover a film in the domestic competition that exemplifies these criteria.
At the start of the film, a flimsy screen hangs like a veil in the forest, and we are reminded that a screen not only acts as a surface to be projected upon, but also hides what lies beyond. 
Through a series of overlapping stories, both meditative and disturbing, the film's rich language and evocative imagery draws us in. We become hooked on the ebb and flow of images and stories as we are taken on a journey from the forests of East Helsinki to the meat-packing stockyards of Chicago. 
Slowly, between what is said and not said, between what is seen and not seen, we start to connect the dots, and get a glimpse of what lies behind the veil.
EATNAMEAMET – MIN JASKES DÁISTALEAPMI
Suvi West
Finland 2021
Documentary
This documentary film is a gaze at ourselves. It also requires of the viewer the noble skill of listening but if and when giving the voices a chance to sink in, it is impossible not to be moved by the emotions expressed by fellow humans in the film and it offers no room for underestimation. The film creates an honest picture of important matters of the Sámi people and does not offer clichés, but rather uses peaceful images as contrast to the stereotypics we all are familiar with.
The film is an important reminder to us Finns that we also have our own history as oppressors.
WHERE TO LAND
Cinematographer: Karl Henrik Edlund
Finland 2020
Fiction
Poetic cinematography of Where to Land masters the light and the shadow – the basics of cinema. At the same time the images are truly original, highlighting the textures and traveling effortlessly from day to night and from woods to interiors.
HALPOJA TAHROJA
Marlena Martikainen
Finland 2020
Documentary
AUDIENCE AWARD
EATNAMEAMET – MIN JASKES DÁISTALEAPMI
Suvi West
Finland 2021
Documentary
Generation XYZ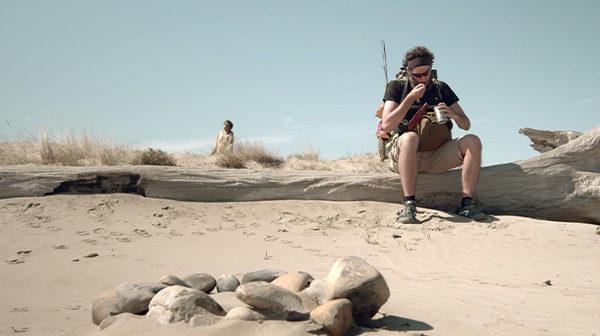 AWARD FOR BEST GENRE FILM 2 000 €
Troll VFX

THE LAST MEN
Adrien Jeannot
France 2020
Fiction
French filmmaker Adrien Jeannot's The Last Men is a beautifully told and surprisingly emotional story. It offers a unique exploration of our humanity, poignantly touching on themes of friendship, loyalty, guilt, and remorse. The short film manages to touch on these powerful emotions with sincerity and humor, and deftly walks the line of staying true to the zombie film without giving in to tropes and cliches of the genre.
As a result, The Last Men was a unanimous choice by the Jury as the winner of the first annual Generation XYZ program.
SPECIAL MENTION

TIEN SHINHAN
Fanni Szilágyi, Gábor Szilágyi
Hungary 2020
Fiction
Hungarian filmmakers Fanni Szilágyi & Gábor Szilágyi caught our attention with their short film, Tien Shinhan. This is a very smart of exploration of the immense power – both good and bad – of a child's imagination. As children, we've all engaged in magical thinking, and we've all felt the subsequent grief upon realizing that imagination alone can't create the change we wish to see in the world.
Tien Shinhan announces a new filmmaker duo on the rise. We look forward to tracking their careers, and hope to see their future work very soon.