Thursday's Script programme is organised by APFI and WIFT in cooperation with the Tampere Film Festival.
PART 1: SUSTAINABILITY & STORYTELLING – HOW DO THEY MIX?
THU 10.3. | 10:00–11:00 | FESTIVAL CENTRE; FACTORY & ONLINE | IN ENGLISH
Can we write for change or change how we write while keeping our artistic freedom? An hour to explore how writers and creators can empower their role in the film- & TV industry's urgent move to be more sustainable and diverse, as a workplace and as a story generating force. Hosted by Danish scriptwriter Valeria Richter with guests producer Helene Granqvist & scriptwriter Anna Ruohonen. Discussion will be moderated live by Katri Myllyniemi. Valeria Richter and guests will participate online.

Valeria Richter works internationally. She writes, develops & consults in the areas of feature film, TV series, lab/script development & pitch coaching; she regularly consults funds & industry events. She is head writer/creator of 8-part TV drama series Next of Kin (Jälkeläiset; 2022 on Elisa Viihde Viaplay). Valeria runs Nordic Factory Cph, focused on developing new series/film projects & the New Nordic Narratives & EmPOWR Lab concepts, aimed at building a sustainable film- & TV industry from the creator's point of view.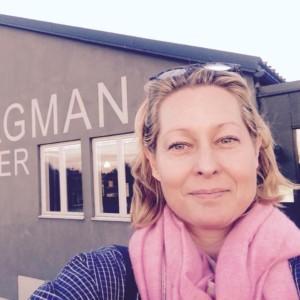 PART 2: DEVELOPMENT STAGES OF A DOCUMENTARY FILM
THU 10.3. | 12:45–14:30 | FESTIVAL CENTRE; FACTORY & ONLINE | IN FINNISH
The alumnae of DOC Tampere Development Clinic (2020–2021) will present their current projects and consider the following questions, among others: What are the most important stages of progress? At what point is a documentary most in need of outside sparring? What kind of support do aspiring documentarists need most?
As a case study will be Milja-Liina Moilanen's and Eveliina Pasanen's documentary Respect.
Participants:
Milja-Liina Moilanen
Eveliina Pasanen
Sandra Enkvist
Luisa Zabel
Catarina Diehl
Tommi Seitajoki
Miina Alajärvi
Pekka Kumpulainen
Hanna Partanen
Oliwia Tonteri

Inka Achté (coach)
Interviewers: Maija Hirvonen ja Seidi Haarla.
PART 3: DOES A TREE FALL IF NO ONE IS THERE TO SEE IT?

THU 10.3. | 14:45–16:30 | FESTIVAL CENTRE; FACTORY & ONLINE | IN FINNISH
A panel discussion on alternative forms of distribution for documentary films.
"How can Finnish documentary film find its audience? If and when cinema is still the most valued place for a film – does this also  apply to documentaries? What kind of documentaries does the Finnish audience prefer? How to find and engage  your documentary's target audience? Is every documentary its own individual case in terms of distribution or are there general do's and dont's? And then there is the topic of the Jussi Award."
Professionals discuss documentary distribution from different perspectives – let's find out "Does the tree fall, if no one is watching"
Moderator:
Elina Vitkala – WIFT (Film dramaturg, distributor and journalist)
The Panel:
Inka Achté – director, festival distributor and programme director at DocPoint
Jenny Westergård – Commissioning Editor, YLE
Juha Elomäki –Pirkanmaan elokuvakeskus
Kaj Itämäki –  StoryHill
Manna Katajisto – Manna PR