THU 10.3. – FRI 11.3. | FESTIVAL CENTRE & ONLINE | IN FINNISH AND IN ENGLISH | PRE-REGISTRATION REQUIRED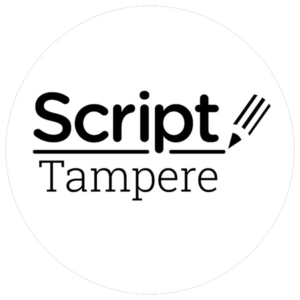 The traditional screenwriting event Script Tampere is held for the 9th time at the Tampere Film Festival. The sessions are organised in cooperation with APFI, WIFT and the Finnish Screenwriters' Guild. The two-day programme that includes masterclasses and panel discussions is aimed at everyone interested in film and television screenwriting, professionals in the field, and students. 
Enrolment in advance. You can participate in the sessions at the Festival Centre or via live stream. The recordings will be available on YouTube until March 20th 2022 for accredited festival guests and event participants.
Registration fee:
Both days: on-site + online live + recordings = 50€
Both days: online live + recordings = 40€
One day (thu OR fri): on-site + online live + one day's recordings = 30€
One day (thu OR fri): online live + one day's recordings = 20€

Note! Registrations will not be accepted on site.
After pre-registration, inquiries can be addressed to event producer Kati-Anne Leino: kati-anne.leino@tff.fi
THURSDAY 10.3.
Thursday's Script programme is organised by APFI and WIFT in cooperation with the Tampere Film Festival.

PART 1: SUSTAINABILITY & STORYTELLING – HOW DO THEY MIX?
THU 10.3. | 10:00–11:00 | FESTIVAL CENTRE; FACTORY & ONLINE | IN ENGLISH
Can we write for change or change how we write while keeping our artistic freedom? An hour to explore how writers and creators can empower their role in the film- & TV industry's urgent move to be more sustainable and diverse, as a workplace and as a story generating force. Hosted by Danish scriptwriter Valeria Richter with guests producer Helene Granqvist & scriptwriter Anna Ruohonen. Discussion will be moderated live by Katri Myllyniemi. Valeria Richter and guests will participate online.

Valeria Richter works internationally. She writes, develops & consults in the areas of feature film, TV series, lab/script development & pitch coaching; she regularly consults funds & industry events. She is head writer/creator of 8-part TV drama series Next of Kin (Jälkeläiset; 2022 on Elisa Viihde Viaplay). Valeria runs Nordic Factory Cph, focused on developing new series/film projects & the New Nordic Narratives & EmPOWR Lab concepts, aimed at building a sustainable film- & TV industry from the creator's point of view.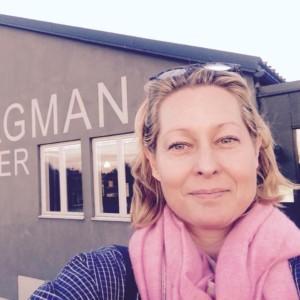 PART 2: DEVELOPMENT STAGES OF A DOCUMENTARY FILM
THU 10.3. | 12:45–14:30 | FESTIVAL CENTRE; FACTORY & ONLINE | IN FINNISH
The alumnae of DOC Tampere Development Clinic (2020–2021) will present their current projects and consider the following questions, among others: What are the most important stages of progress? At what point is a documentary most in need of outside sparring? What kind of support do aspiring documentarists need most?
As a case study will be Milja-Liina Moilanen's and Eveliina Pasanen's documentary Respect.
Participants:
Milja-Liina Moilanen
Eveliina Pasanen
Sandra Enkvist
Luisa Zabel
Catarina Diehl
Tommi Seitajoki
Miina Alajärvi
Pekka Kumpulainen
Hanna Partanen
Oliwia Tonteri

Inka Achté (coach)
Interviewers: Maija Hirvonen ja Seidi Haarla.
PART 3: DOES A TREE FALL IF NO ONE IS THERE TO SEE IT?
THU 10.3. | 14:45–16:30 | FESTIVAL CENTRE; FACTORY & ONLINE | IN FINNISH
A panel discussion on alternative forms of distribution for documentary films.
Part 3 is organised by WIFT in cooperation with the Tampere Film Festival.

"How can Finnish documentary film find its audience? If and when cinema is still the most valued place for a film – does this also  apply to documentaries? What kind of documentaries does the Finnish audience prefer? How to find and engage  your documentary's target audience? Is every documentary its own individual case in terms of distribution or are there general do's and dont's? And then there is the topic of the Jussi Award."
Professionals discuss documentary distribution from different perspectives – let's find out "Does the tree fall, if no one is watching"
Moderator:
Elina Vitkala – WIFT (Film dramaturg, distributor and journalist)
The Panel:
Inka Achté – director, festival distributor and programme director at DocPoint
Jenny Westergård – Commissioning Editor, YLE
Juha Elomäki –Pirkanmaan elokuvakeskus
Kaj Itämäki –  StoryHill
Manna Katajisto – Manna PR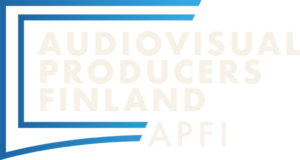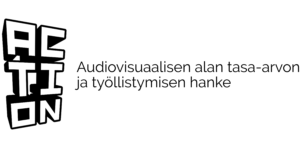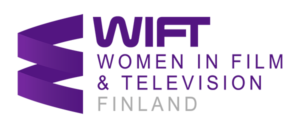 FRIDAY 11.3.
The Friday programme of Script Tampere is organised by the screenwriters' guild in cooperation with the Action! project by Aalto University Department of Film, Television and Scenography. The panels delve deep into screenwriters' varying job descriptions, ways of working, and the essence of the text.
The screenwriters' guild is a community of screenwriters within the Writers Guild of Finland, promoting the position of film and television screenwriters in Finland.
Friday's on-site -event is already sold-out but you can still registrate to online-event.

PART 4: FROM CONCEPT TO SCRIPT

FRI 11.3. | 10:00–12:00 | FESTIVAL CENTRE; FACTORY & ONLINE | IN FINNISH

The panel discusses working in a writers' room through concrete examples, in addition to leadership, giving feedback, and the head writer's work process. In what kind of ways have Finnish head writers and showrunners held writers' rooms from concept to a finished screenplay? What has been efficient in these methods, and what has not? Finnish professionals in the field will participate in the discussion. Moderated by Katri Manninen. Panelists:
Kaisa Pylkkänen
Petja Peltomaa
Mike Pohjola
PART 5: GUNS FOR HIRE: EPISODE WRITERS IN A TV SERIES

FRI 11.3. | 13:00–15:00 | FESTIVAL CENTRE; FACTORY & ONLINE | IN FINNISH


The panel discusses the job description of an episode writer in a television series. How do episode writers see themselves as part of the team, and how do they perceive the series as a whole as well as their own assignments? The discussion covers the screenwriting process, writers' rooms, and cooperation with other writers. Professional episode writers will participate in the discussion. Moderated by Jari Olavi Rantala. Panelists:

Ninni Saajola
Joona Kiviranta
Susanna Åke
PART 6: THE NATURE OF THE SCRIPT AS AN INDEPENDENT WORK

FRI 11.3. | 15:30–17:00 | FESTIVAL CENTRE; FACTORY & ONLINE | IN FINNISH
What kind of a work is a screenplay? Can a finished screenplay be altered? Does it always need to be open to interpretation, deconstructed by the team only to be put back together again? Experts and professionals in the field will participate in the discussion. Moderated by Sami Keski-Vähälä. Panelists:

Raija Talvio
Marja-Riitta Koivumäki
Joona Louhivuori
Reetta Aalto