FRI 11.3. | 13:45–16:45 | FESTIVAL CENTRE; STAGE | IN FINNISH| FREE ENTRY TO ACCREDITATED GUESTS
An organised meeting for actors and directors to connect face-to-face. Each director will meet each actor for a couple of minutes. A fun way to get new acquaintances and colleagues!
Registration for Directors, producers etc https://urly.fi/2stE
Enquiries for directors Chia Koskinen +358 50 539 0951, chia.koskinen(at).selo.fi
Actor quota is full.
Directors and producers must register by Monday 7 March. Registration fee for actors is 10€. Event is free for Actors in Tampere (Tampereen freelance-näyttelijät), directors and producers.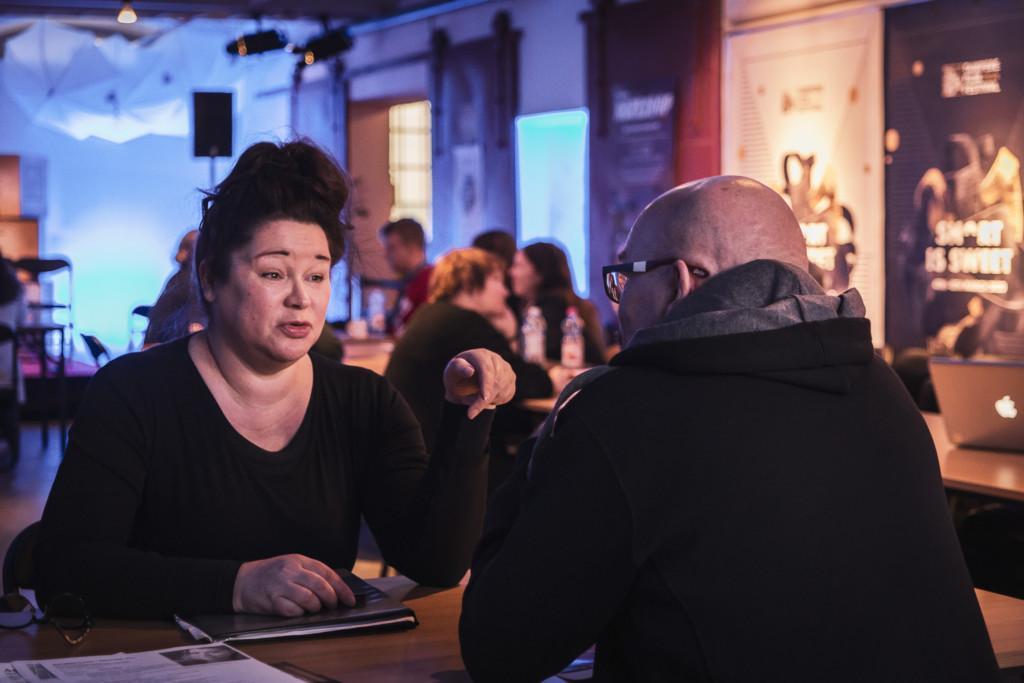 Drinks after Dates
FRI 11.3. | 17:00–18:00 | FESTIVAL CENTRE; STAGE | IN FINNISH
Hosted by Film Tampere, we will raise our glasses among actors and employees after the speeddates. The participants have an opportunity to continue their conversations while getting to know each other and oncoming projects during the one-hour networking event. The event is casual and free of charge. Enrolment in advance.
Producer/employee, if you attend only to Drinks after Dates -event, registrate via e-mail to Fanny Heinonen, Film Tampere:  fanny.heinonen@businesstampere.com
before 8.3. 12:00.
The event is organised by the SELO Association of Finnish Film Directors, Film Tampere and the Actors in Tampere association.