Thu 11 March – Fri 12 March | In Finnish and in English | Online
The traditional screenwriting event Script Tampere is organised for the 8th time at the Tampere Film Festival. This year's programme will be realised in cooperation with the 6Aika cities' Virtual Writer's Room project. The programme is aimed at everyone interested in film and television screenwriting, professionals and students in the field.
Pre-registration is required, and the event is free.
Sessions will be streamed live and remain available to watch until 21 March. They are available to those accreditated to the festival and to those registered to the event.
Registration is closed. If you still want to register, please email kati-anne.leino [at] tff.fi.

THURSDAY 11 MARCH
Script Tampere 2021: Eeva Putro (Tove) – How to Break in As a New Writer
Thu 11 March | 1pm–2pm | In English
Moderator: Johanna Karppinen
Eeva Putro, the writer of Tove Jansson's biopic Tove (Finland's Oscar entry in 2020) sheds light on the process of writing and getting her first script sold. She also discusses the challenges of forming the necessary relationships and finding work in the Finnish film industry after getting her first degree outside of Finland.
WATCH THE TRAILER FOR TOVE (2020) HERE BEFORE THIS SESSION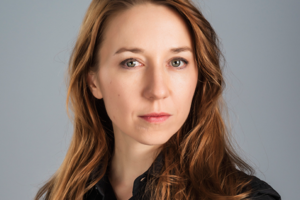 Eeva Putro – Actress and Screenwriter
Eeva Putro is a Finnish multilingual actress and screenwriter. Putro completed her MA in film and theatre acting in St. Petersburg State Academy of Theatre Arts in 2008 and MA in Screenwriting at Tampere University of Applied Sciences in 2019.
Putro has performed in numerous film and theatre productions in Finland, including several productions at the Finnish National Theatre. Work engagements abroad include theatre and film roles in Russia, Denmark, and Sweden. She is fluent in Finnish, Swedish, English, and Russian.
Her most recent film roles are, among others, in the following features: "Tove" (2020), "Breeder" (2020 Denmark), "Gone" (2019), "Innuendo" (2017 Australia, Finland), "The Unknown Soldier" (2017). She also starred in the short film "Sirocco," which won the Grand Prix at the Odense Film Festival in 2013.
Eeva Putro's first feature film as a Screenwriter is "Tove" which tells the story of Tove Jansson, a world-famous Finnish author, painter, and creator of the Moomins. Previously she has written several short films with queer themes, like "Buying a Dildo" that won the audience award at Out Here Now Kansas City LGBT Film festival (USA) 2013.
Script Tampere 2021: Ronnie Sandahl (Borg vs Mcenroe) – How to Deal with Truth in Biopics And Films Based on Real Events
Thu 11 March | 4pm–5pm | In English
Moderator: Johanna Karppinen
Ronnie Sandahl, the writer of Borg vs McEnroe and Tigers, discusses his approach to writing biopics and films based on real events.
WATCH THE TRAILER FOR TIGERS HERE BEFORE THIS SESSION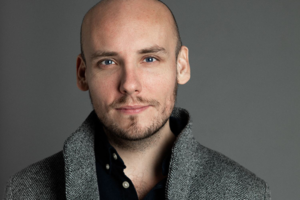 FRIDAY 12 MARCH
Virtual Writers' Room project organises a Master Class event on Friday 12 March at Tampere. The subjects of the Master Class are scriptwriting of TV serieses and how to work in the Writers' Room.
Script Tampere 2021: The End Seminar of VWR Project
Fri 12 March | 2.00pm–3.15pm | In Finnish
Speakers:
Timo Lehti, script writing teacher from Metropolia University of Applied Sciences

Teppo Nuutinen, script writing teacher from Tampere University of Applied Sciences

Miira Karhula, script writer, Warner Bros. Finland
VWR project has trained young script writers to work in professional script writing groups and to especially use virtual tools. The trainees of the project and the writer's room guide, which will be published later this spring, will be introduced in this session.
Script Tampere 2021: The Future of Storytelling
Fri 12 March | 4.00pm–5.30pm | In English
Guest:
Henk Handloegten, screenwriter, creator of Babylon Berlin
Topics for conversation include: Creating and writing process step by step, work methods in writers' room, character vs. plot (in crime series) and future of Crime.
Moderator: Miira Karhula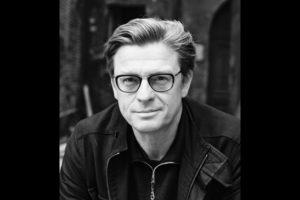 Henk Handloegten, born 1968, studied film at the Berlin Film Academy (dffb) and received multiple awards for his graduation film PAUL IS DEAD, including the Grimme Prize. This was followed by several TV plays and crime thrillers as well as other successful features like "LEARNING TO LIE" and "SUMMER WINDOW" and co-writing of the script for the international hit "GOOD BYE, LENIN". He creates, writes and directs "BABYLON BERLIN" together with Achim von Borries and Tom Tykwer. Currently, Season 4 of this international hit is in production.
Script Tampere 2021: Case Study: Sisäilmaa
Fri 12 March | 6pm–8pm | In Finnish
Speakers: 
Tiina Lymi, scriptwriter, director

Juha Lehtola, scriptwriter
Sisäilmaa tv-series has become a phenomenon: how to create an impressive comedy with a subject which is per se unsexy and non visual? How the roles split in a two person writer's team?
Moderator: Sami Keski-Vähälä.